Live Training Session 003
In the third Live Training session, we dug into understanding Folders, Projects and Albums, as well as touching on Smart Albums, Stacks and Versions!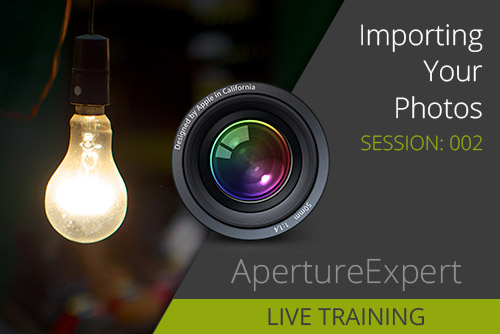 Live Training Session 002
The second "Live Training" finishes exploring the extensive import window in Aperture 3.
Pages
© 2019 PhotoJoseph.com All rights reserved.