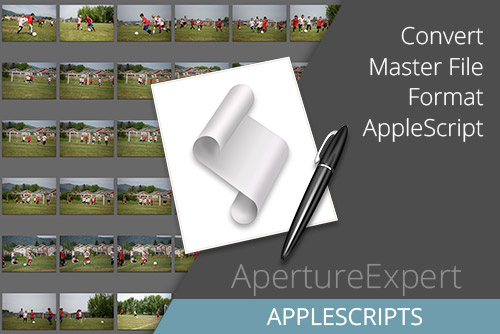 This powerful AppleScript allows you to convert a non-critical Master file into another space-saving format, i.e.
RAW
to
JPEG
. If your Library is bloated with
RAW
files you don't necessarily need but can't bring yourself to throw away, this AppleScript is the compromise you've been looking for. Reclaim up to 80% of your storage!