November 5, 2010 - 11:33am
November 5, 2010 - 5:29am
October 24, 2010 - 4:00pm
October 24, 2010 - 3:44pm
October 20, 2010 - 9:28pm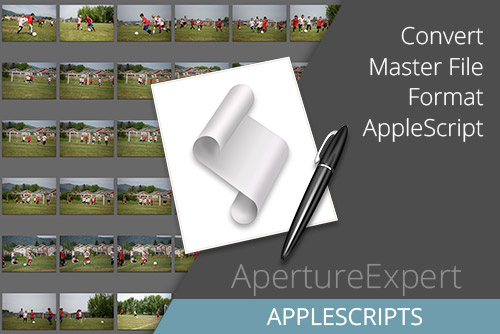 This powerful AppleScript allows you to convert a non-critical Master file into another space-saving format, i.e.
RAW
to
JPEG
. If your Library is bloated with
RAW
files you don't necessarily need but can't bring yourself to throw away, this AppleScript is the compromise you've been looking for. Reclaim up to 80% of your storage!
September 30, 2010 - 12:34pm
September 13, 2010 - 9:06pm
September 11, 2010 - 12:11am
September 9, 2010 - 4:02pm
Pages
© 2020 PhotoJoseph.com All rights reserved.