Comment Subscriptions and RSS Feeds Now Enabled
Subscriptions and RSS feeds have been high on the priority list for a while, and we finally have this mostly up and running. We will eventually have daily and weekly email list options as well, but for now, you can enjoy these benefits:
RSS

feeds of Tips, Forums (original posts and responses), and even the Store.
Email notification of comments on Tips you decide to follow.
Email notification of replies to your comments, or comments on tips you've commented on.
To manage your subscriptions, just go view My Subscriptions under the Me menu.
To view all RSS feeds, visit the RSS page (also listed on your subscriptions page).
To subscribe to any tip's comments (even if you haven't commented yourself), click the Subscribe button at the bottom of the post (under the Tags/Level/Author list). If you comment on a tip, you will automatically be subscribed so you don't miss any follow-up to what you posted. You can of course unsubscribe at any time.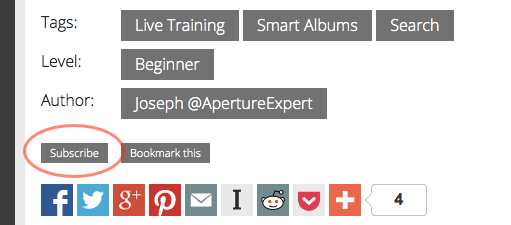 Enjoy!
Level:

App:

Platform:

Author: