Sampling a Color for the Background or Type from a Photo in a Lightroom Book Layout
September 7, 2016 - 9:30am
In a recent Live Training: Lightroom for Aperture Users Session 213, regular reader Florian called in over Skype to share a problem he'd run into making books that was good advice for all viewers. He then wanted to share a tip on how to sample color from any image on the screen to use in the book, for example as a background or for your type.
Unfortunately, while live, I couldn't quite figure it out — it turns out I was clicking in the wrong place. It's actually completely simple (and probably very obvious), but just in case, here you go!
Normally you'd click the color chip (1) to open the color palette (2) and select a color from there. However if you click and hold and drag on the palette (2), you can drag the eyedropper anywhere you want (3) and sample colors from the photo! In the screenshot below, I'm sampling the color for the background of the book from the shirt in the photo. This also works when coloring your type.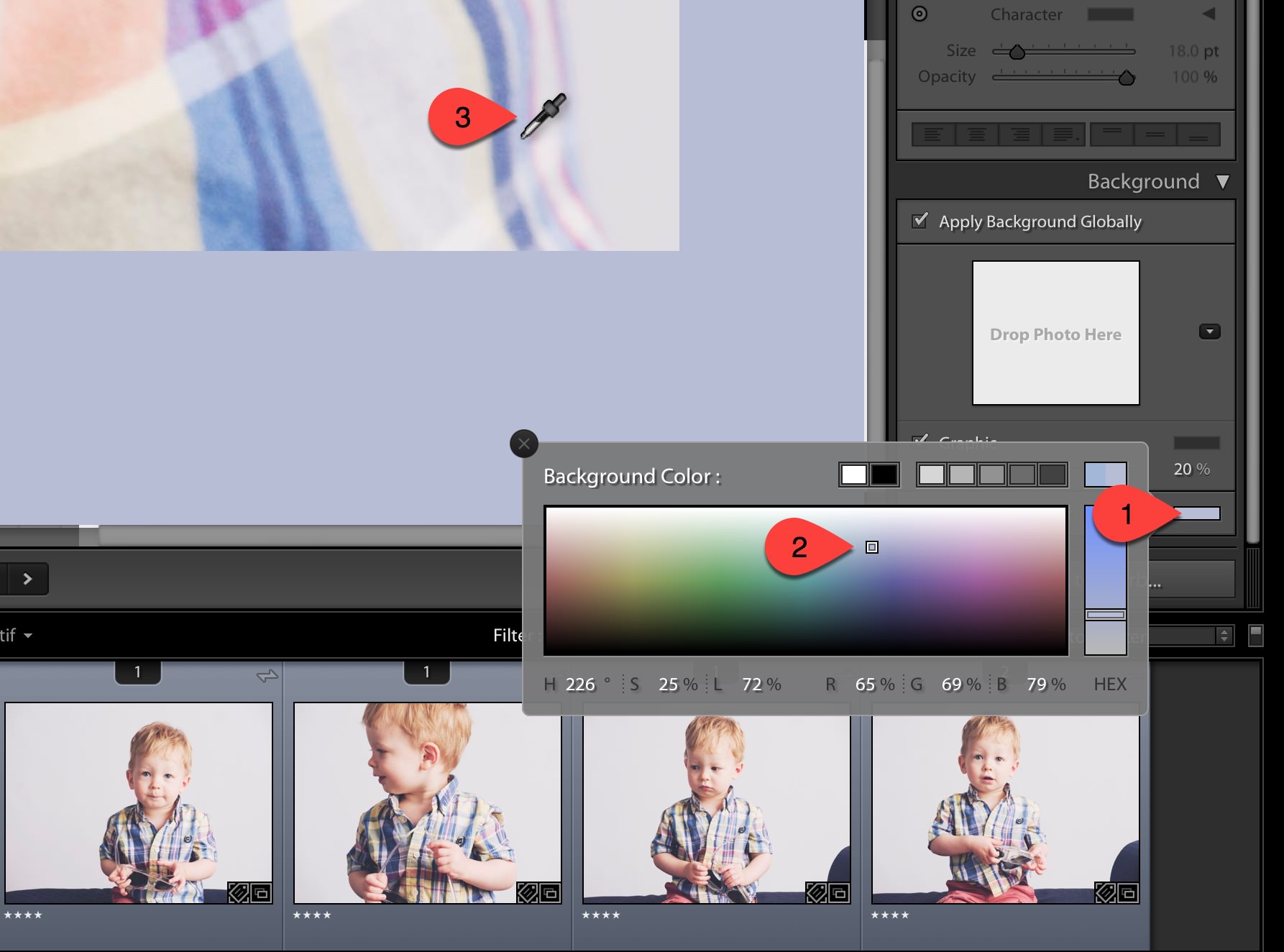 Level:

App:

Platform:

Author: