Sponsored Post[?]
Improve Aerial Images
December 12, 2018 - 12:00pm
This is a series of posts I've written for the DxO Blog, which I am posting an excerpt of here for your enjoyment.
If you're fortunate enough to own a drone, you know just how much fun aerial photography can be! It's like a floating, flying tripod — the ability to put your camera just about anywhere you want, especially way up in the sky, pointing down and capturing a view you've probably never seen before! So exciting. 
However, just like when shooting from the ground, any atmospheric "clutter" is going to get in the way of your masterpiece. If it's a foggy day, has recently rained, is dusty, smoggy, or there's any other molecular intrusion into the airspace, that's going to degrade your image. And since we are shooting from above, we may encounter even more of that interference. Put all of this together, and you may end up being disappointed with the immediate results, especially on anything less than a perfect day. Fortunately though we can work to improve those results in software.
Take the example of this photo below. It's a small town in Slovenia, on a cold, snowy day, and as you can clearly see, the photo is quite flat, perhaps a little soft, and there's even some weird coloring in the trees above the village. Maybe a drop of water or ice on the lens?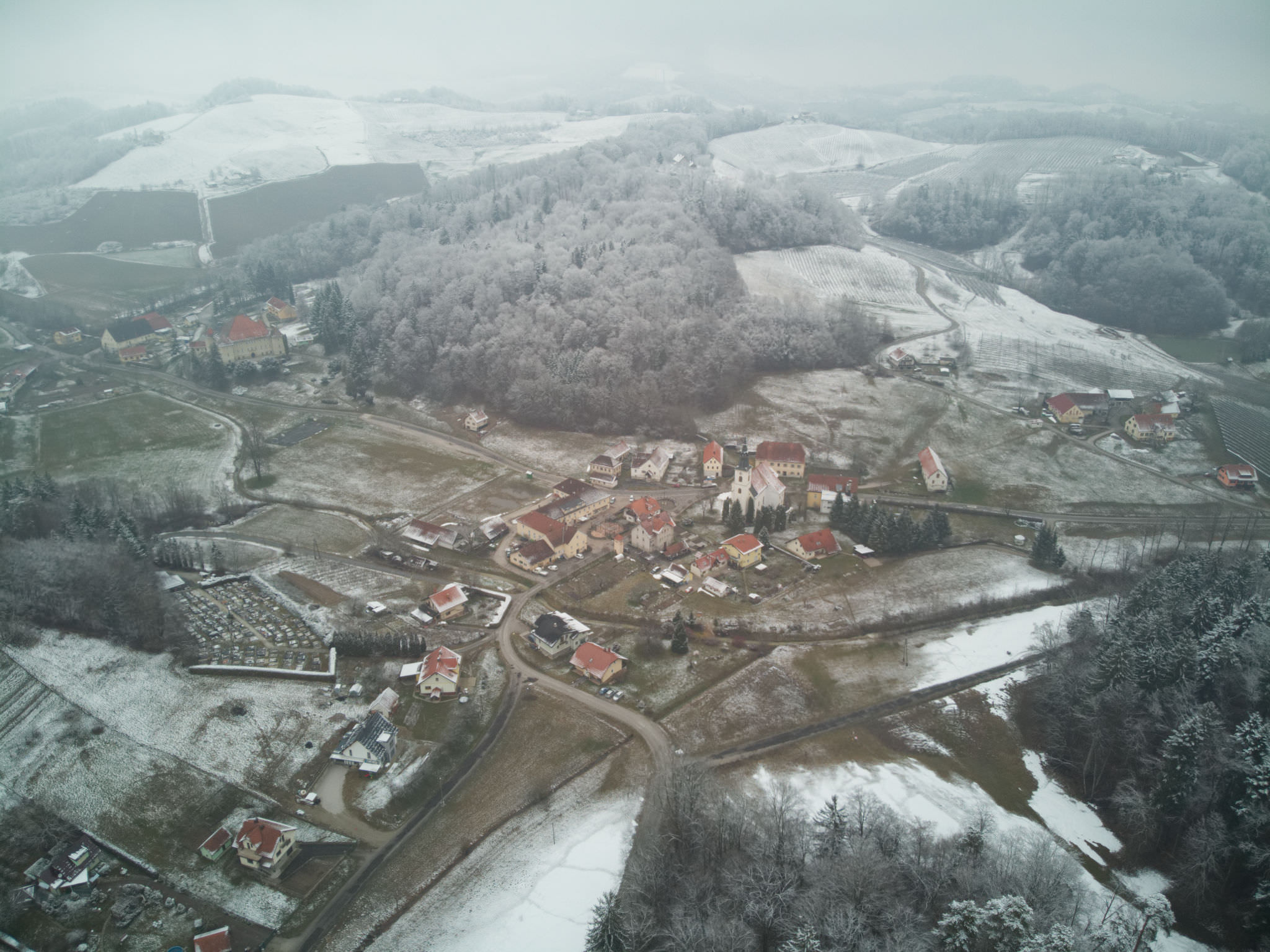 Let's fix it! I'm going to use Nik Collection Viveza 2 for this. From Adobe Photoshop or Lightroom, you can do some basic editing then send the image to Viveza for finishing, or in this case, I've ignored the capabilities of the host app and have simply opened the image essentially "straight out of camera" in Viveza. (post continued on DxO's Blog; link below…)
Learn more about DxO Nik Collection
To read the rest of this article, please visit the DxO Blog!
Level:

App:

Platform:

Author: