XQD Memory; The Overlooked Benefits
September 18, 2018 - 9:00am
There is a great deal criticism in the press lately surrounding the choice by camera manufacturers to favor support of XQD over SD. Sony video cameras, a Sony still camera and numerous Nikon DLSRs already support XQD. PhaseOne recently announced the IQ4 150MP digital back and Nikon just announced their first full-frame mirrorless Z system, both supporting only XQD memory. The articles circulating the industry admonish this decision and argue that sports and wedding photographers are being left out. These critics seem to miss a very important aspect of the roadmap these camera systems offer for their owners – CFexpress. XQD and CFexpress use the same form factor, XQD systems can support CFexpress with a firmware upgrade, and CFexpress has far greater potential than either XQD or SD.
Single slot; small buffer?!
Much attention is given by the nay-sayers to the small buffer size and lack of dual card slots in recent camera announcements. It is true that dual SD card slots provides in-camera backup. This cannot be ignored, but it must be weighed against the potential that CFexpress brings. When you look closely at the CFexpress specifications of up to 8 gigabytes per second transfer rate you have to concede that these camera manufacturers, in fact, have made a very thoughtful, intelligent decision in choosing XQD.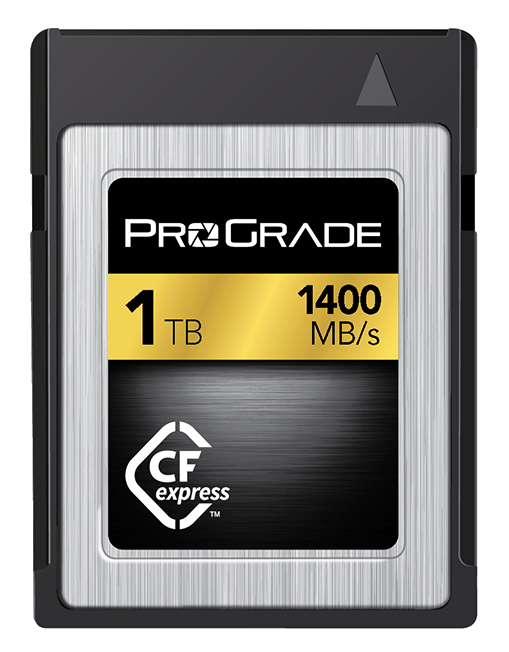 XQD

and

CF

express to the (eventual) rescue

CFexpress has the capability to deliver 8GB per second transfer rate via eight 1GB per second channels. Yes, 8 gigabytes per second – not 8 gigabits per second. Divide 8 gigabytes by 50 megabytes representing sensors in even the largest full frame cameras, and you get an impressive 160 frames per second. With the potential transfer rates of CFexpress, still frames will spend so little time in the buffer that you don't need much. You can transfer 8K full frame video direct to a CFexpress card at these rates. This puts within reach the ability to record 6K and 8K video in-camera, and capture still images at well over 100 fps. Read this article from Imaging Resource for a more detailed comparison of SD, XQD and CFexpress.

EXCLUSIVE REVIEW: ProGrade Digital's new 1400 MB/s CFexpress card is memory's brave new world
With 1044.5 MB/s write and 1437.9 MB/s read speeds, this new technology is going to completely change the memory industry. With so much capability in such a small card, not to mention the massive capacity of 1 TB (ProGrade said that when they release this card later this year, they will also offer lower capacities of 256GB and 512GB), the options for camera companies explodes beyond current limits. 6K video internal? 8K video internal? Both of those in RAW? More? What about 50 or 60 still photos a second for sports? 80? 100? The numbers add up if you look at what can be done with current XQD or even SD cards. The ramifications of this technology can't even be properly quantified at present, there is so much that is possible.
Advocates for dual SD slots have to concede that even SD UHS-2 can never achieve this transfer rate.
Who's making
CF

express cards?

ProGrade is the former Lexar division that was expected to begin making XQD cards when it was resurrected. Instead, they have directed their efforts even further into the future with a working 1TB CFexpress card. In the Imaging Resource article linked above, the authors were given access to a 1TB CFexpress card and were able to execute their own tests where they achieved 1.4GB/s read and 1GB/s write speed. This is more than double the XQD G-series 440MB per second read and write transfer rate. Even at 1GB per second transfer rate, you can achieve up to 20 frames per second still image capture. No DSRL or mirrorless system manufactured today can capture still images at this rate. This means that CFexpress has the potential to transfer so many frames per second that images will spend almost no time in the camera's on-board buffer. ProGrade has an excellent white paper discussing the virtues of CFexpress titled CFx – next generation memory cards for digital imaging.

As the CFexpress development advances and camera manufacturers produce cameras that support future CFexpress technology, large buffers within the camera will become unnecessary. As in-camera processing power increases and transfer rates of CFexpress become available, we could get to well over 100 frames per second still image capture and 8K in-camera recording that writes direct to card. Even with the first generation CFexpress offering 1GB per second (20 frames per second at 50MB per frame), wedding and sports photographers should not feel left out. In fact, they could even ask the makers of their camera systems why more of them are not supporting the path of XQD / CFexpress.

Also, ProGrade recently release this white paper, SD™ Express: A Comparison To CFexpress™

Editor's Note: for those looking for the best

SD

and

CF

ast speed available today, be sure to check out the ProGrade cards on the market for the camera you already own. ProGrade is offering PhotoJoseph.com readers a special 10% discount through their store, which when combined with an already discounted dual-pack makes for a significant savings. Click the link below and used the code

PHOTOJOSEPH10

on checkout.

(this is not a sponsored post, however we will earn affiliate fee if you shop using this link)Visit the ProGrade Store; use code

PHOTOJOSEPH10

for 10% off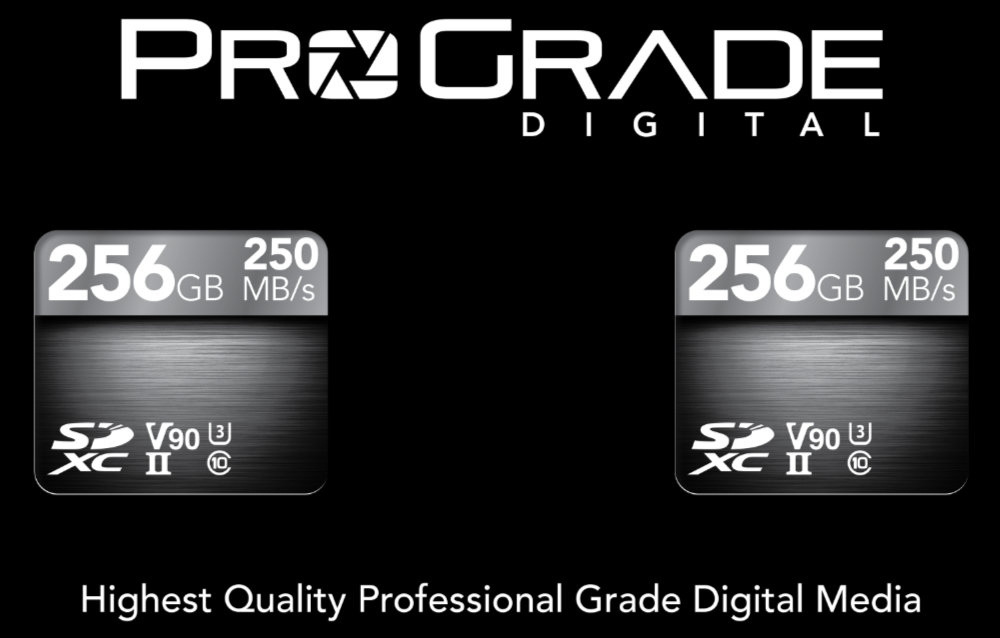 If you're shopping for
XQD
cards,
start here
.
Author: