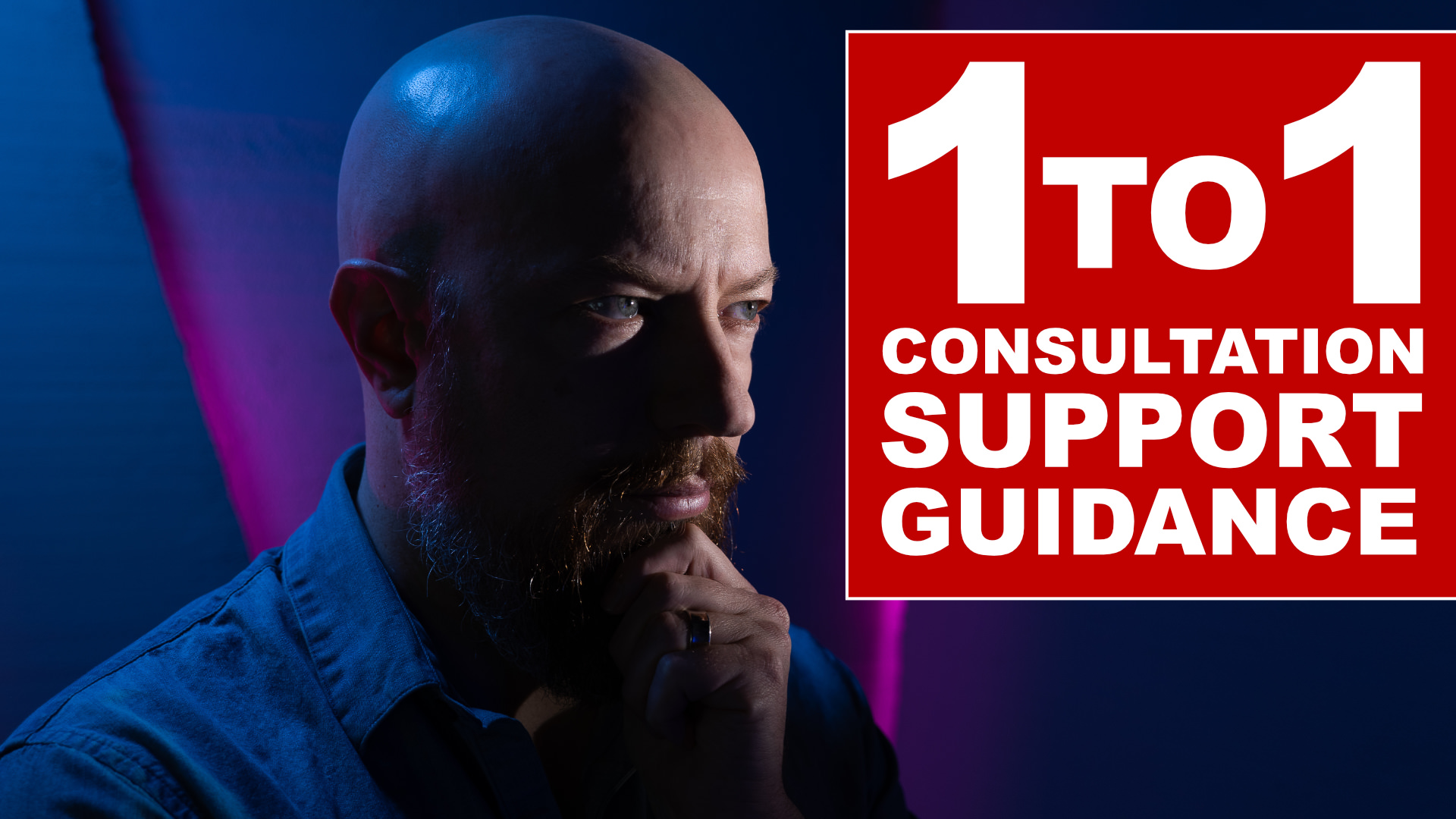 This site is chock-full of free tips on many photography apps, downloadable video training, as well as the user forum where you can post any app related questions you like. And now, if you're a YouTube channel member, you even have access to a private Discord server! But sometimes you need a bit more…
If you're interested in a one-on-one consultation or tech support call, to personalize your workflow, get help with a camera setting or photography technique, get hands-on training for any aspect of an application, help configure an advanced live streaming setup, or simply want someone to talk to directly about your photo, video or live production needs, now you can.
REMINDER: If you're looking for free community support, please post your question in the forum.
Feedback left after consulting sessions…
PhotoJoseph helped me with some topics regarding BGH1/ Ninja V/ Timecode/ Codec. He knew exactly the issues that I had, and offered multiple solutions for me to come up with my own decision. Sometimes, even with all the resources available online, it is tough to get answers, and Joseph definitely had them. I booked a 20 minute session, and he took his time listening to my questions and thoughtfully answering them, also emailing links and relevant information immediately for my review. If you are getting stuck on an issue regarding anything that he covers, it is definitely worth the call. - Michael
Just what i needed! Great help and worth every penny!. -EA, Norway
Just do it!  If you, like me, have spent hours figuring out the nuances of your video equipment, reading blog posts and studying YouTube videos, then let me save you a ton of time and money.  In a single session with Joseph, I now have my studio kit doing precisely what I need it to do, and thanks to his coaching, I know how to work it to get the best results.  Thanks Joseph!  My only regret is that I should have reached out to you weeks ago!
He saved me untold hours of frustration
I needed some help starting out a livestream channel. I worked with Joseph on the concepts of what makes a livestream channel interesting, and what challenges to expect (I'm a complete beginner). Joseph's answers were on point, succinct, and I gained some great insights in how to build the channel. Once I'm up and running, I will consult with Joseph again on more advanced topics. One hour was perfect. 
Joseph is the ideal example of an expert. He asks pointed, insightful questions to clarify the answers you're truly after. Once your questions are better defined, Joseph leverages his years of experience and immense creativity to help find viable solutions to the problem. 

Equally important, Joseph impressed me as a puzzle solver, not just a problem solver. If he doesn't know the answer, he tells you. No BS, just the facts. Sometimes, a straightforward, ready-baked solution to a problem doesn't exist. In those instances, you need someone who knows how to search and connect seemingly unconnected data points to arrive at a solution. I believe this is where Joseph's unique mixture of creativity, industry experience, and technical expertise shines. 
This session was incredibly valuable. I went in thinking I would need advice on buying new gear, and he instead gave me all kinds of valuable information about getting the most out of the gear I have and using it to its maximum potential. Super helpful and knowledgeable!
I was considering investing in a multicam system and I needed a second opinion about it. I created a document explaining the planned system and goals I wanted to reach. Joseph reviewed the plan and I got numerous technical and workflow related suggestions. On top of that, an hour session saved me 700 euros since I realized I didn't need all the equipment I initially thought.
I truly am edified by the solution Mr Joseph and I came to in meeting the needs of serving our viewing listeners better this year 2022. His understanding clarified my confusion on the best equipment to upgrade and why. Many Thanks. 
Worth every penny.
PhotoJoseph cleared up some questions I had been unable to find answers to after multiple hours of searching online. He also generously shared insight into setting up an online class. Well worth it!
Joseph is a fountain of valuable information about photo technology. Moreover, he is a master teacher as he explains complex gadgets in succinct yet powerful ways. His online videos, along with private consulting and advice helped me not only gain knowledge quickly, but develop a strong understanding so I could use what I learned right away.
Joseph was super generous with his knowledge, and our conversation was extremely useful. Extra points for not attempting to up-sell or bait us into another session - though I'm fairly certain I'll be back for more!
I booked an hour session with Joseph because I needed help troubleshooting a particular problem with feeding external audio and video into GoToWebinar. The entire process of setting up the session was super smooth, Joseph had exactly the expertise I needed to help us isolate the issue, and with my extra time I was able to get general camera and lighting input on our setup. Joseph also has an easy-going manner and is very pleasant to work with! Worth every penny, and I wouldn't hesitate to reach out to him again in the future as needed.
Joseph was super generous with his knowledge, and our conversation was extremely useful. Extra points for not attempting to up-sell or bait us into another session - though I'm fairly certain I'll be back for more!
Ratings left after sessions…
Quality of sessions
⭐️⭐️⭐️⭐️⭐️ 93%
⭐️⭐️⭐️⭐️ 7%
⭐️⭐️⭐️ 0%
⭐️⭐️ 0%
⭐️ 0%
Value of sessions
⭐️⭐️⭐️⭐️⭐️ 93%
⭐️⭐️⭐️⭐️ 7%
⭐️⭐️⭐️ 0%
⭐️⭐️ 0%
⭐️ 0%