Mylio for iOS Now Exports Full Resolution Images!

Not long ago I started a discussion on an ideal RAW workflow on the iPad and was disappointed to learn just how many apps scale the image down on export — Mylio included. Well great news; as of the version 1.7 update, Mylio for iOS will now export your full size image! This means you can now send full size images from Mylio to any other app on your iPad or iPhone.
According to the tech Osiris who commented on an earlier tip here, the device-memory-to-export-size limitations are as follows:
512 

MB

 (iPad 2/iPad Mini): ~18 megapixels
1 

GB

 (iPhone 5/6, iPad Air): ~36 megapixels
2 

GB

 (iPhone 6s, iPad Air 2, iPad Pro 9.7"): ~72 megapixels
He adds: Note that these sizes aren't exact as most iOS devices report the installed RAM a little smaller than the actual value (500 MB vs. 512 MB). Devices with low memory can still export larger images to a point, but they will do so at a reduced resolution - should still be better than the old 2048 pixel limit.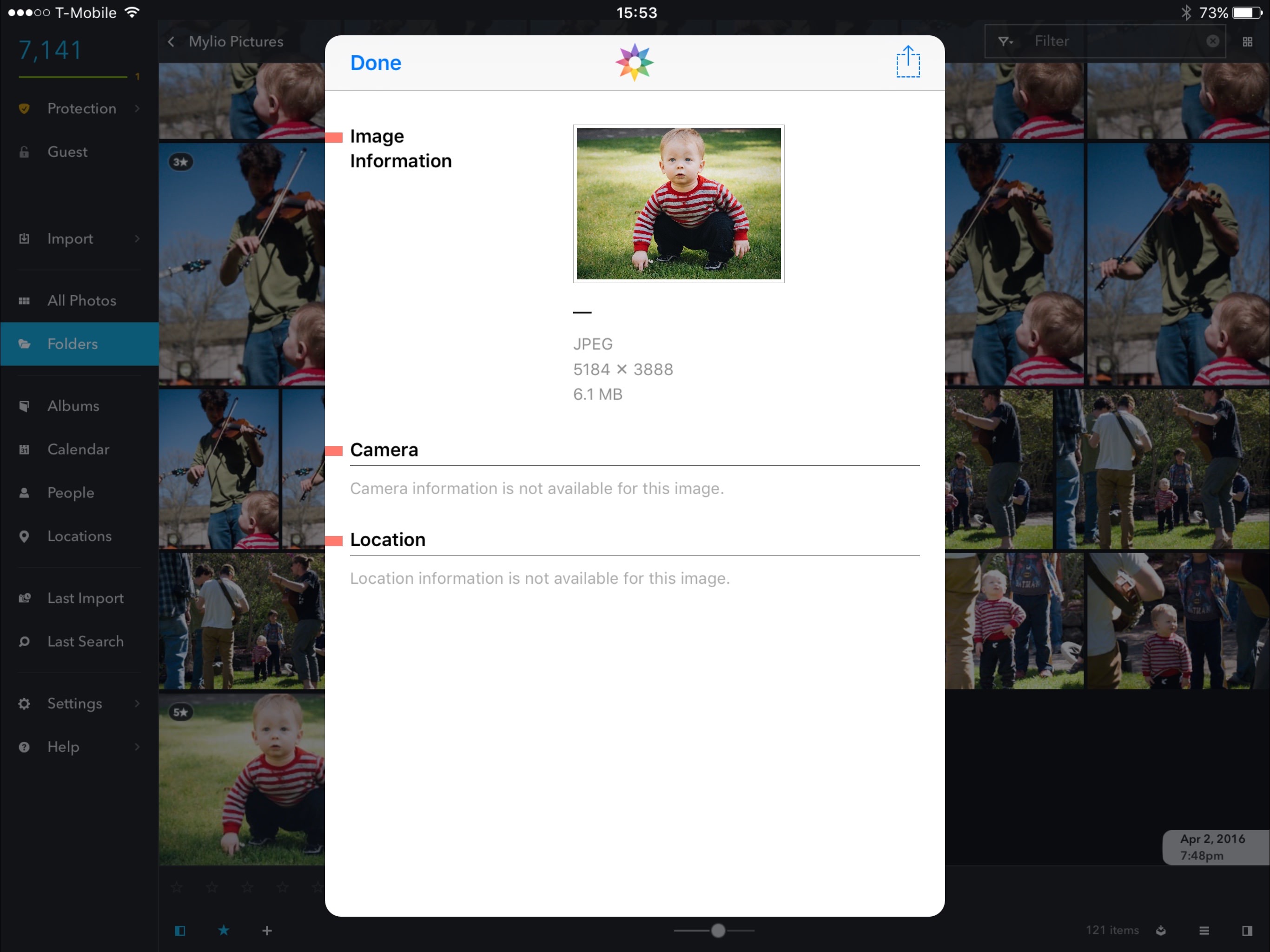 Level:

App:

Platform:

Author: