Price: about $30.00 Version 3.3.1 Limestone Mac only.
A brief example of using Pixelmator to do some "heavy lifting" edits with Aperture.
The original shot of the cake, with messy background, was taken with a Nikon D3 - NEF Raw file 14 MB,  and imported into Aperture.
Using

CMD

-Shift O opens the file in Pixelmator.
Selecting the Paint Selection Tool, cut the cake out of the background - about 6-7 minutes.
Add a gradient layer - reddish.
Add a Starburst effect layer.
Sharpen the Cake layer.
"Share" the result with Aperture.
The Share saves a tiff file in the Aperture project.
Done - about 12 minutes.
You can also "export the image in different formats.
tiff -98

MB

png - 61

MB

psd - 192

MB

- can be opened in Photoshop with the layers preserved.
pxm - 236

MB

- layers preserved.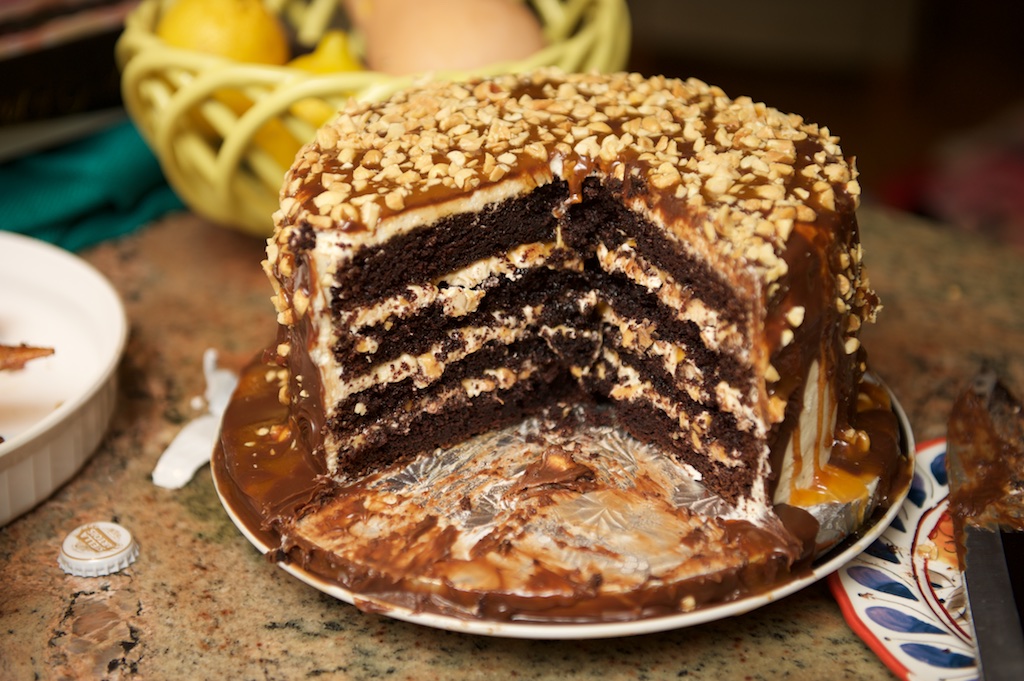 Considering the price, about $30 Pixelmator  can do most of what is available in Photoshop. Missing is the stitching panorama, and perhaps some other "arcane" functions, but in general, it works very well. Some users continue to complain about the white-on-black toolbars, and the minuscule font size in those bars, but neither is a deal breaker for me. 
I have been a user of the Adobe Creative Suite for years, but can no longer justify the costly upgrades. I also abandoned Adobe Dreamweaver in favour of Coda2 for web site authoring. 
Although no calories were consumed during this exercise, I feel like I put on a few kilos!