Fun With Silver Efex Pro 2
I'll have to do a "thing" with this software at some point, and for those paying close attention you may remember I was going to do something during development, but schedules went wonky and it never happened. Anyway, I've been playing with the free trial and it's just fantastic.
This little output is a combination of work done in Silver Efex Pro 2, then the text was added as a custom book page in Aperture and round-tripped back as an Aperture TIF using the built-in Save PDF to Aperture script. Yes the titling was originally created in Photoshop, but I described a few posts ago how to do it using free software, too. Click to view larger.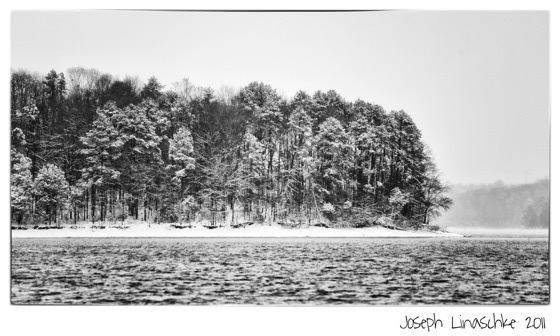 Silver Efex Pro 2 in Aperture
Here's the original… below is a completely untreated JPG from the source RAW file. I did some levels work to the RAW photo in Aperture to get a full-range histogram (as you can see this was VERY flat; it was snowing and very foggy when I shot this), as well as cropping and straightening, before I sent it to Silver Efex Pro 2. But what you see here is straight out of the camera. Roll over it to see what I sent to the plug-in!
App:

Platform:

Author: