Don't Forget to Update Your Copyright Date to 2014!
If you apply metadata on import to your photos (and you should, of course) you probably have the year written into the Copyright field on your metadata preset. Don't forget to update it to 2014!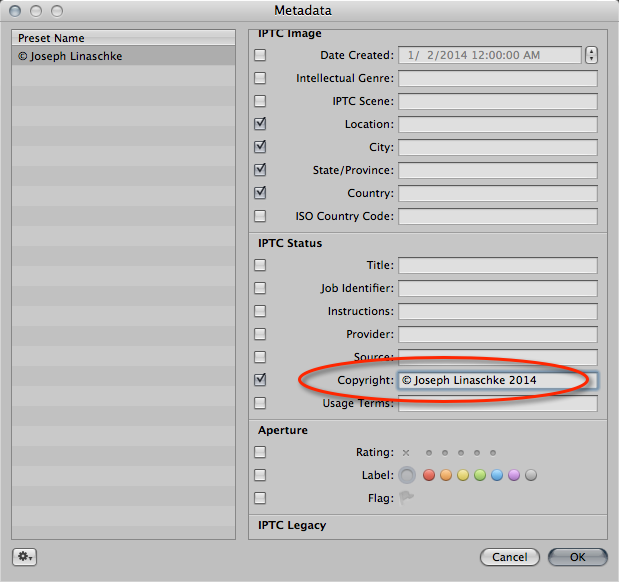 To make the change, choose the menu Aperture > Presets > Metadata… and alter your Copyright data (and/or anywhere else you may have included the year). Naming presets which automatically include the date as YYYY will not need to be changed, as those automatically grab the current date.
And here's to a great year of shooting!
Level:

App:

Platform:

Author: