Buy the 5 Day Deal… Get 50% off any ApertureExpert / The Photos Expert Order!
October 17, 2014 - 9:00am
By now you've seen this 5 Day Deal thing. If not, go here to see what it's all about. It's… like… amazing… dude. (name the '80s movie!)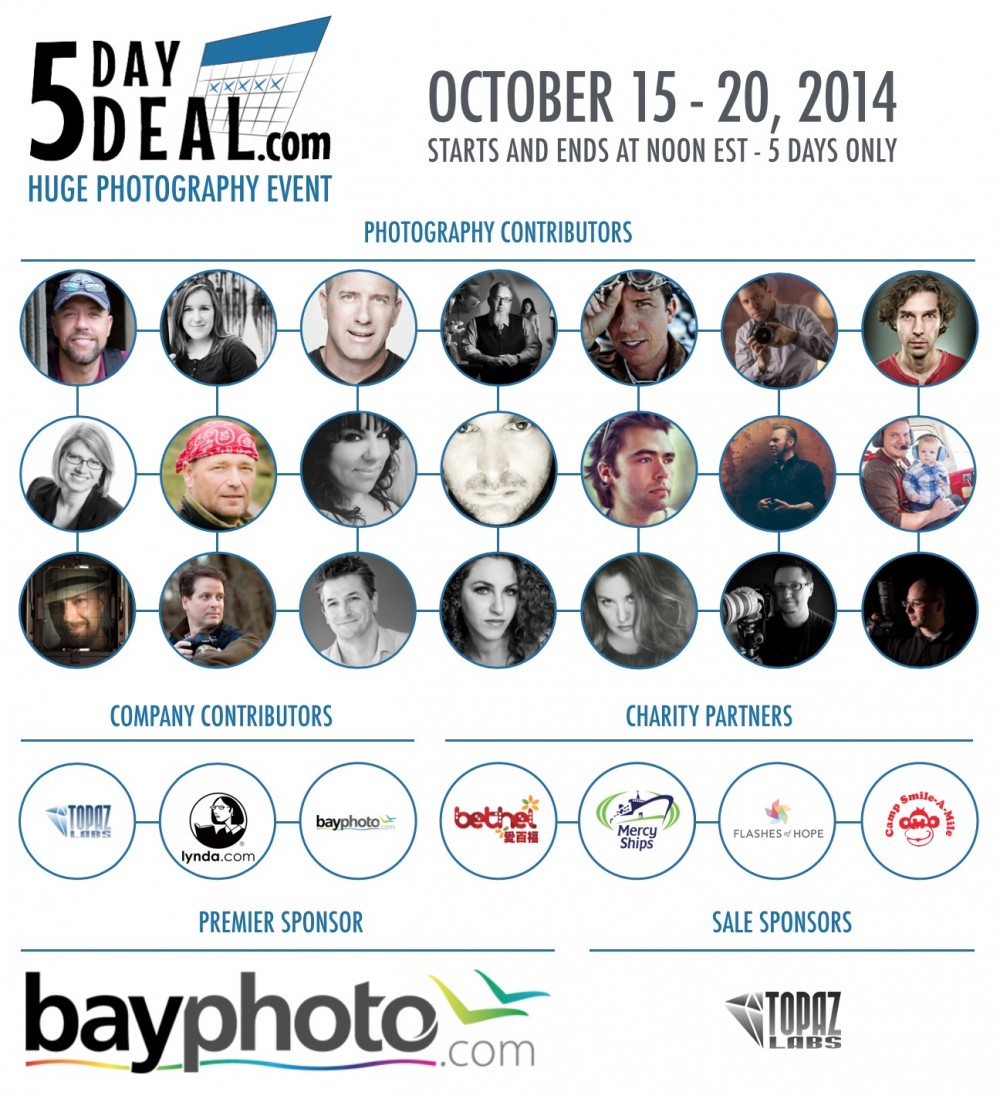 The 5 Day Deal… it's a deal, for sure
But what about Aperture?
I've had several emails asking about Aperture content. I do have content in this bundle (a new photography ebook, and I arranged a sweet lynda.com deal), but none of it is Aperture related. Why not? Because we discussed it, and decided that since Aperture was EOL (end of life), it wasn't going to be an attractive addition to the bundle. Fair enough.
But then it occurred to me… just because it's not included, doesn't mean you can't benefit from this sale! So here's the deal…
Buy the bundle, save 50% on any purchase here
If you buy the bundle, I'll give you a single-use 50% off coupon for this site. Just forward your download email or receipt or any proof of purchase to 5DayDeal@ThePhotosExpert.com (I don't see who buys the bundle, so you have to tell me if you want the discount) and I'll send you a one-time use 50% off coupon. That coupon will be valid for the same duration as the rest of the 5 Day Deal downloads, which is until November 10, 2014. 
And yes, you can fill your cart with as much as you like. If it's sold here (I can't include offsite products, sorry), you can get it for 50% off. Does that sound like something you might be interested in? (name that '00s TV show!)
Don't have the 5 Day Deal bundle yet? Then go here…
That's easy! Just go to ThePhotosExpert.com/5DayDeal and enjoy.
Level:

Author: