The Zack Arias OneLight 2.0 Video is Included in the 5 Day Deal!
October 18, 2014 - 1:42pm
Zack's videos are legendary. If you haven't seen his one on crop sensors, it's one for the ages. Agree with him or not, it's just so well done. 
His latest video, OneLight 2.0 is like another huge win. I was chatting with my friend Graham on Facebook who just got the video, and he wrote "I spent lunchtime watching The Zach Arias intro video - as I'm looking to buy my first flash, off-camera stand and light-shaping stuff- jesus that course is nicely done - and I only just watched the initial hour…". 'Nuff said!
This video series, and a bunch more, is included in the "$2,000 worth of stuff for just $89 5 Day Deal." If you haven't looked at it yet, don't waste any more time. The sale is nearly over, and you don't want to miss out. This video is worth $75 alone.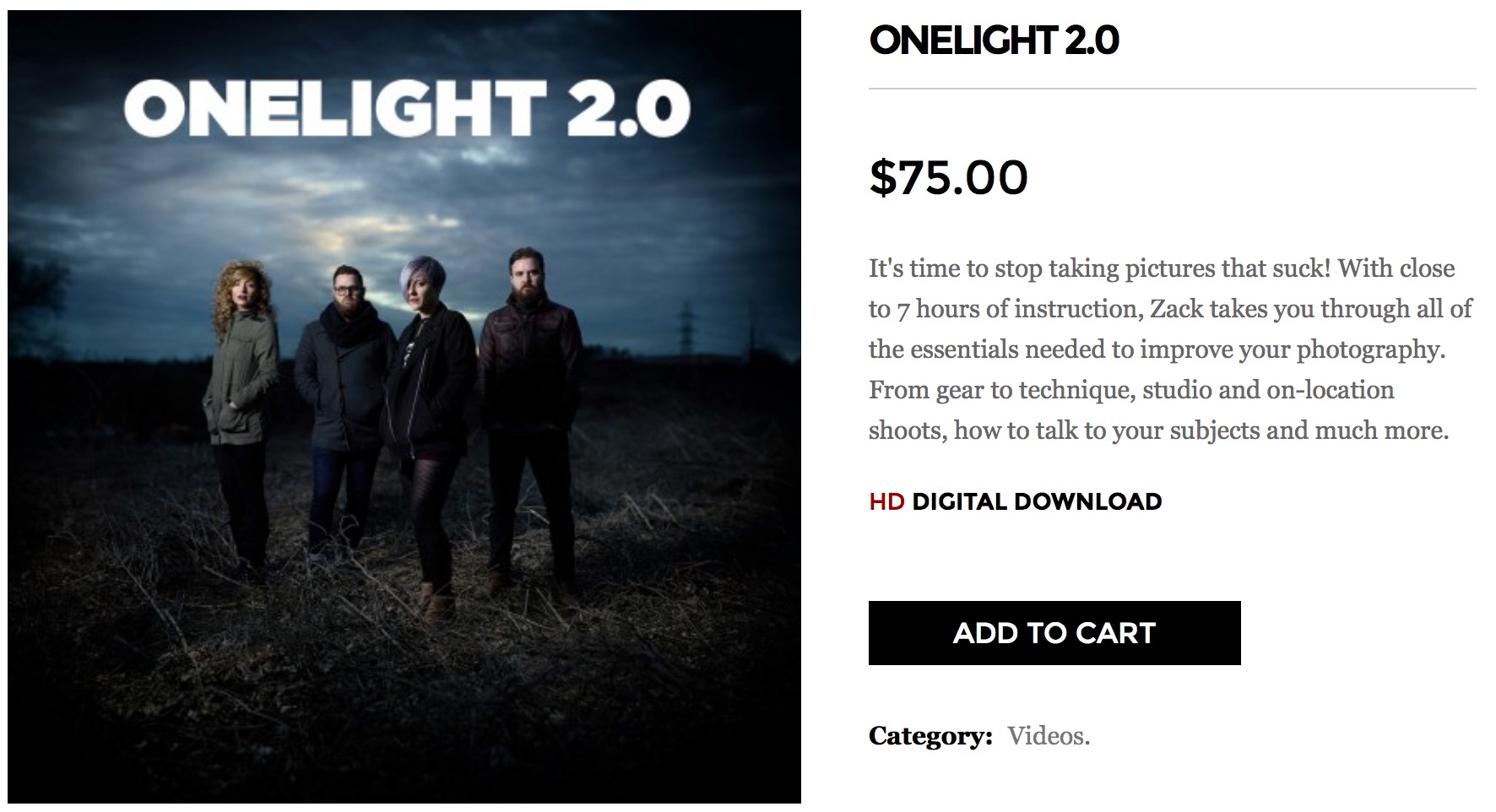 This is all the time that's left…

Level:

Author: