The Camera Roll is Back in iOS 8.1

October 22, 2014 - 12:00pm
With iOS 8, we gained a lot of great new features. Unfortunately, we also lost a very simple one—the Camera Roll.
Without it, you couldn't tell what photos were actually on your phone, and which were on iCloud. It was… weird.
But huzzah to the update… iOS 8.1 has restored the Camera Roll. If you haven't updated yet, this alone is worth the effort, IMHO. (It does require a ton of space, so either plan to delete things from your device if it's full, or plug into iTunes and do the update there. The reason my Camera Roll only has one photo in it below is that I had to clean up my phone to make space!).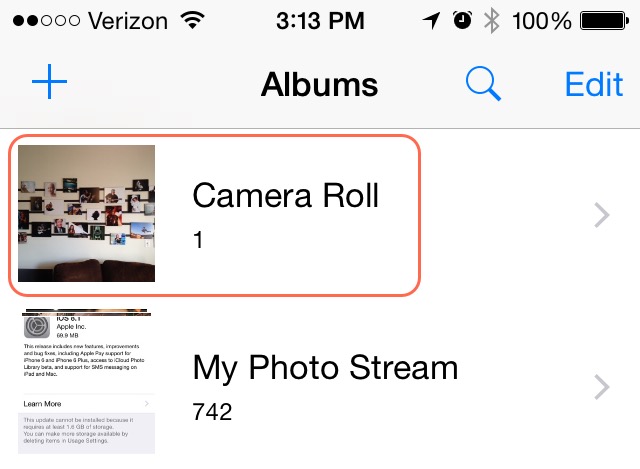 Level:

App:

Platform:

Author: