Photos… What It Is, What It Isn't, What It Shall Be

February 12, 2015 - 9:00am
Hi folks,
As you know by now Photos for OS X beta has been released to developers as part of Mac OS X 10.10.3 beta. There's lots of information out there already due to Apple pre-releasing it to a series of media outlets and journalists who had time to prepare detailed articles and preview videos for its announcement last Thursday. Unfortunately, I was not on that list. This simple fact is extremely telling of the target market for Photos users. David Pogue, The Verge, Apple Insider, and The Wall Street Journal talk to everyman. I do not. My audience – you all – are the Aperture dedicated. Those still holding out hope that Photos will replace their beloved photo management app. This site, and by extension you, were excluded from this early release opportunity. I have friends at Apple. This wasn't personal; it's business. This alone answers most of the questions you should have. 
I've read and watched as much as I can of what's out there. I'm currently on the road for the LUMIX: Shoot Anything tour with no ability to install the beta and try it out myself. Even if I had a Mac to do it on, I don't have the time to dedicate to it. This whole thing started (for me) when I disembarked a plane at LAX to start my tour and opened the first email send by a dedicated reader with a screenshot of developer notes for OS X 10.10.3. So my take on the app is entirely coming from other sources, the official reviewers guide, and Apple itself. This is not an opinion piece on the state of the app; this post is to clear up some misinformation and state some facts. OK, and a little speculation.
Just the facts, Ma'am. And a little speculation. 
We expect Photos for OS X to be released this spring. There's no such thing as a hard ship date for Apple, but that's likely when it is expected. You have likely read April all over the internet. That may happen. It may not. There is no publicly stated fixed ship date.
Photos is not an Aperture replacement. At this point, it's a phenomenal iPhoto replacement. It offers most features iPhoto had, many it didn't, and for those of you who's photography organizing and editing needs fell into the iPhoto camp, you'll be exceptionally pleased with Photos. Personally, I'm very excited about what it does.
Photos can utilize iCloud to store your photos and videos, and allow you to access every photo, album, favorites and even the edits in your library from any device. For most users this will mean you'll want to upgrade your iCloud storage to accommodate more images. However as we've stated many, many times, iCloud storage is not a requirement. You can store everything locally just as you always have, and share just the photos you want over My Photo Stream. iCloud Photo Sharing will also continue to function as it does today. As before, neither My Photo Stream nor iCloud Photo Sharing will count against your iCloud Storage limits.
Star ratings, flags and color labels are not currently present in Photos. For those migrating from Aperture or iPhoto, that metadata will be converted to keywords. This is not an ideal workflow, and for anyone relying on that (i.e., nearly every Aperture user), this alone is enough reason not to migrate your existing library. Apple has not announced, promised, or in any other way inferred that these features will or will not be added. Given that this seems like a relatively simple feature (from an engineering standpoint), one should assume that it will eventually show up. But on the other hand, given that this seems like a relatively simple feature (from an engineering standpoint), one should wonder why it's missing in Photos 1.0. Why not just include it now? Perhaps it's deliberately missing to be an obvious barrier of entry for the more advanced audience so they don't, on the surface, believe it will replace Aperture, only to find out too late that it won't. Or perhaps it will never be added because that's an "advanced feature" that Apple believes most people don't want—i.e., if you're the everyman user, all you need to do is mark your favorite images and build a few albums. Anything more is excessive. Either way, we don't know what will happen, but the only fact is that it's not there now.
For those desperate to squeeze the most out of Photos as possible, a workaround is to create keyboard shortcuts for keywords to represent star ratings, flags and colors, then search or create smart albums for those keywords. For example, if the 1 star rating converted to the keyword "1 star", you could create a shortcut for that keyword, then search based off of the keyword instead of a traditional 1-star search.
Also, keywords from Aperture are copied over, but hierarchical keywords are flattened.
On migration from Aperture, Projects containing no albums become albums, while Projects containing albums become folders containing multiple albums; one album contains the entire project's photos, and additional albums are created for each album in the original project.
Your other IPTC metadata such as copyright, contact, etc. will be retained but not visible in Photos. Which means you can't add that data to new photos you import. Like with ratings, this seems like a relatively simple feature to include, so you can speculate all day long on what it means. But the fact is, the data will be there but not accessible or editable. That also means you can not add copyright, contact, etc. to newly imported photos.
Custom metadata fields will not be transferred to photos at all. If you've added custom metadata fields, the data will simply be gone. You can still access it in Aperture, but you can't in Photos.
On that note, when you migrate a library from Aperture or iPhoto to Photos, the library metadata is duplicated but the original photos are not. You can also open the original library in Aperture or iPhoto again, and you'll be warned that any changes made there will not show up in Photos.
Extensions… Not Yet
When we first started talking about this last year, the discussion was that 3rd parties would be able to expand Photos by use of an Extensions architecture, allowing them to fill in the gaps, at least for editing, that Apple left behind. This is still the idea, however we will not be seeing this in Photos 1.0. The only extension capability will be for sharing (like you see now on iOS, where you can easily share an image to many, many other installed apps), however the native extensions ability for a 3rd party developer like MacPhun to create a "plug-in" style app will not be available. There is no confirmed date of when this will happen. While technically this means it could never happen, personally I'm confident that it will be here eventually. Just not with 1.0. 
Is this ever going to be an Aperture replacement?
This is a big question that is open to a lot speculation and interpretation of official discussions. Reading between the lines, if you will. I've heard it said that according to Apple, Photos will never replace Aperture. This is not true. Not the part that it won't ever replace it — that, no one can know. But the "according to Apple" part. That is not accurate. There are those inside Apple that would very much like to see Photos fully replace Aperture. It is confirmed and plainly obvious that Photos today does not replace Aperture today. But there is no official confirmation that Photos will – or will not – eventually replace Aperture. I know that's a lot of doublespeak, but the only fact is what we have today. Anything else is speculation. 
What's missing?
A lot of things are missing, but adjustments don't concern me. Assuming Apple does indeed release the Extensions SDK so third party developers can make cool plug-ins/extensions/mini-apps for Photos, then all your editing dreams will eventually come true. This was what was exciting about the Photos transition in the first place. 
[Some corrections made 2015-02-12 17:45] What I'm more concerned with is the missing features that I don't see any value to Apple to add back in that a small but vocal group of us absolutely need in a professional photo editor. Renaming files on import. Custom metadata fields. Custom metadata views (both in a metadata window and overlaid on the photo itself). Scripting support (AppleScript support is present, but not as robustly as in Aperture). Batch processing. Custom export presets. Hierarchical keywords. Exporting of projects as libraries. Merging of libraries with intelligent duplicate handling. Opening in external editor apps (like Photoshop) with complete round-trip support. Tethered shooting. Stacks. Date and time correction (Date and time correction is in Photos 1.0). Compare view modes. Lift and stamp (Lift & Stamp is also present, however can currently only do one at a time). Multi-card import. Backup on import. And a whole lot more.
So, what do *I* think?
This is where the news gets a little less exciting. Last year, I was bullish on Photos eventually replacing Aperture. I no longer feel that way. I am sure it will be a great app — a really great app. And I'm sure that it will have enough features for the vast majority of users. I do not believe however that it will be sufficient for the working professional. It simply is not designed for professional photographers. Sure it will gain more and more features, but those features will be prioritized by the hundreds of millions of iPhone shooters, not the relative few of us who are really, really serious about this — or who do it for a living.
Plainly put — I no longer believe that serious Aperture users should expect Photos to replace their photography management and editing needs. I am now recommending that advanced and professional users begin to explore other options.
How long will Aperture continue to work?
Aperture is currently 100% operational under Mac OS X 10.10. You can expect it to remain fully functional until OS X 10.11 ships. At that point, Apple may or may not release another Aperture maintenance update to retain compatibility with OS X. Of course Aperture will continue to work under 10.10, but if you want to upgrade to 10.11, as most of you will want to, there is no guarantee at this point that Aperture will go with it. You may well have to leave a legacy system running.
What's next for ApertureExpert / The Photos Expert?
I have made an official announcement on the future of this site on TWiP, which was recorded on Monday but will be released on Friday the 13th (2015/02/13). Seems appropriate. I will make that same announcement on here, then. When you listen to that show, keep in mind that it was recorded before this was written, and I know more now than I did then.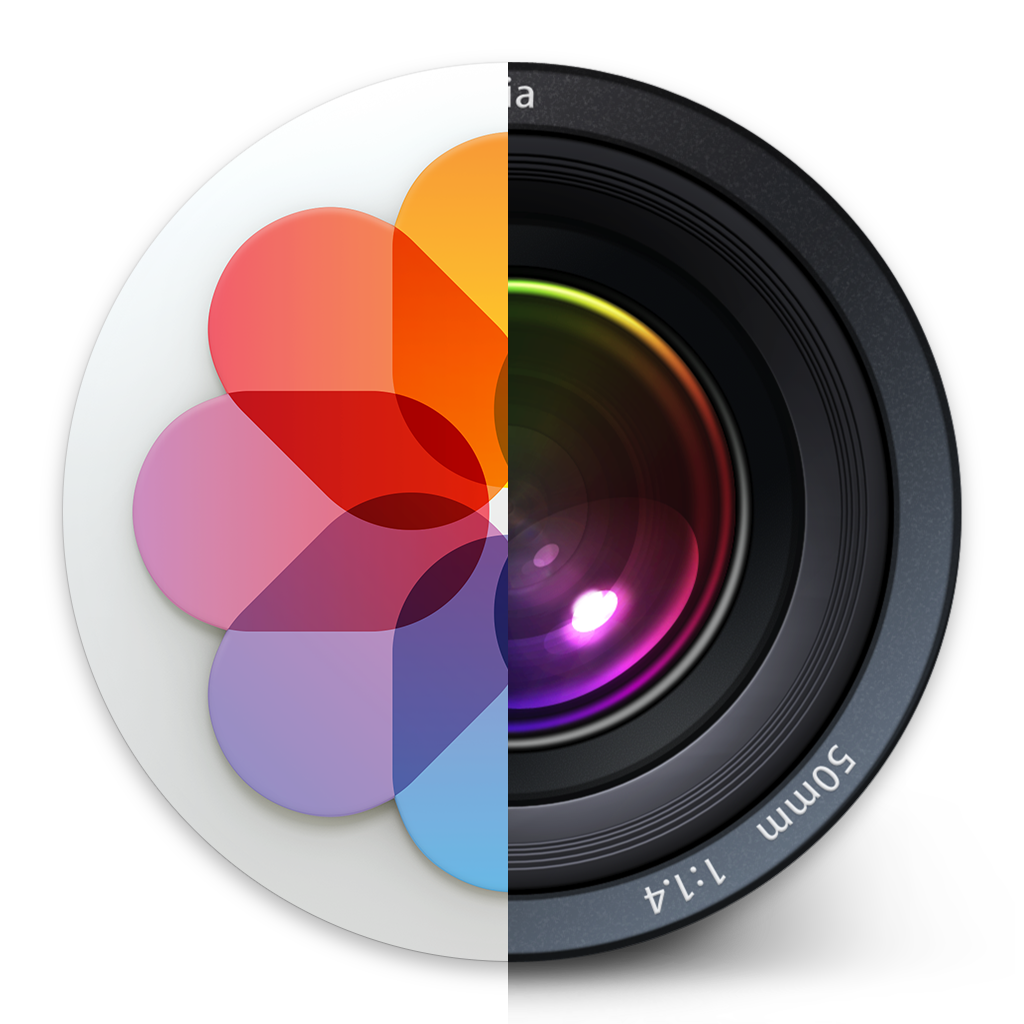 App:

Platform:

Author: