Sponsored Post[?]
The First Photos Extensions Apps Are Here — and They're from Macphun
September 30, 2015 - 10:00am
Today is a big day for OS X and Photos users. Not only do we get OS X El Capitan, we also gain an update to OS X Photos. Not a very big update, mind you, but it does include one very important feature — support for Extensions.
Macphun is the first out of the gate with apps that support the Extensions architecture. Here's what you can expect to see. First, when you edit a picture in Photos, you'll now see a new little widget which will look familiar to iOS users…
Select that, and you'll be presented with the Extensions pane in System Preferences, where you can enable whatever apps you have installed: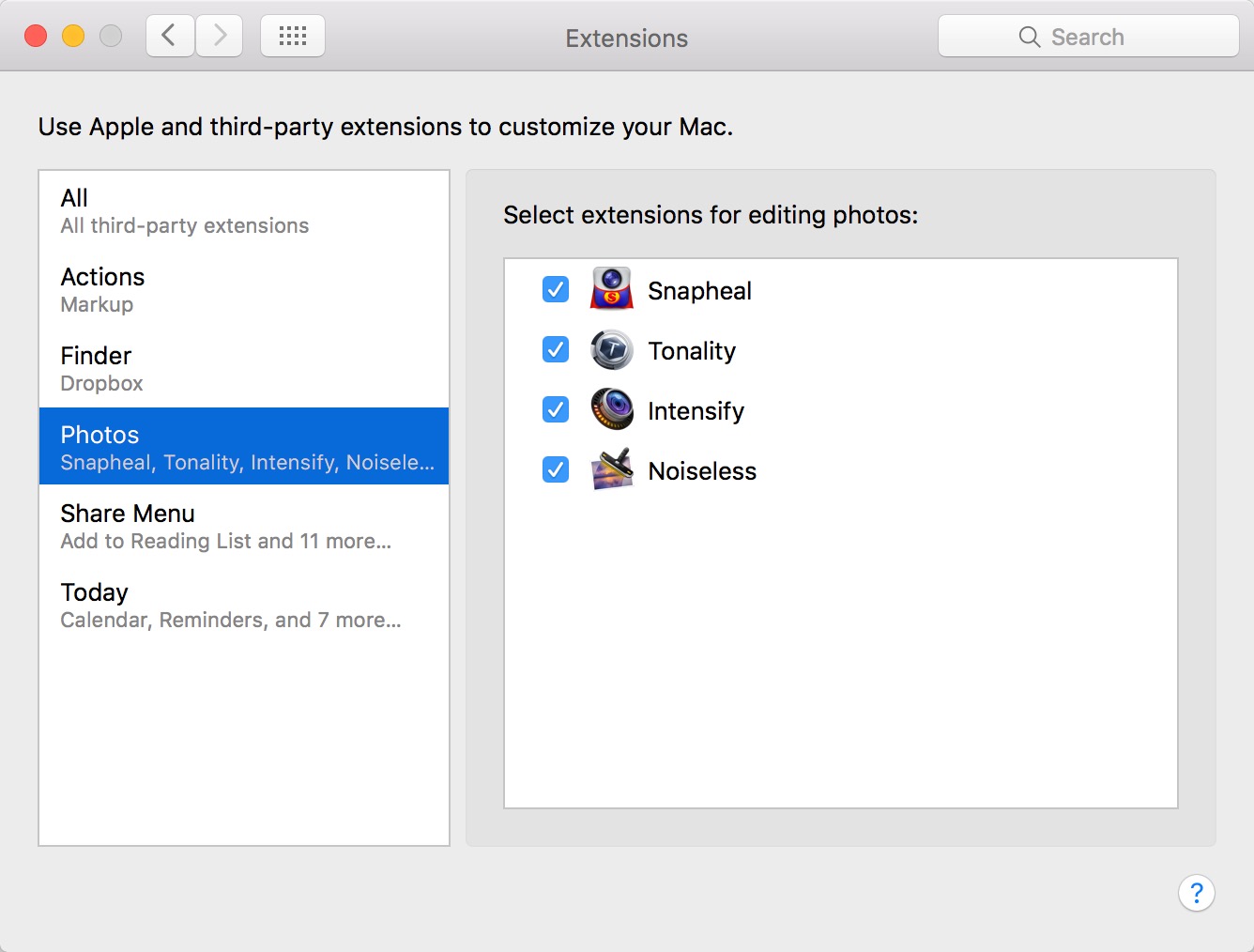 Once enabled, back in Photos, here's what you'll now see!
If you already have these apps, just run Software Update to get the latest versions (Snapheal, Tonality, Intensify and Noiseless are the ones that have Extensions support). If you don't yet have them, check each one out from the widget below. Also, be sure to read yesterday's post on the new Macphun Creative Kit 2016 — that may affect your decision on what versions to buy!
| | | | |
| --- | --- | --- | --- |
| | | | |
| Macphun Intensify | Macphun Noiseless | Macphun Snapheal | Macphun Tonality |
Later today I'll be digging into these apps to show off what you can now do from Photos. Cool!
Level:

App:

Platform:

Author: