Migrating an Aperture Library to Lightroom; The Good, the Bad, and the Ugly

For a long time, readers have been asking me to go through the migration process from Aperture to Lightroom. I've ignored these requests, preferring instead to explain alternate options and my recommended way of handling the demise of Aperture. Today, however, I decided to record a video documenting the process.
Now I know why I resisted for so long.
I created a reasonably complete Aperture library, containing everything I could think of. Below, you can see a screenshot of the library I imported. In the migration test, I included different types of previews generated in Aperture (none, small and full size), Managed and Referenced photos, adjusted and non-adjusted photos, Folders and Projects and Albums and Smart Albums, (I neglected book projects, but we also know these are completely not supported), Faces, Places, and a variety of metadata such as Star ratings, Flags, Color Labels, IPTC and so-on, as well as Stacks and RAW+JPEG pairs.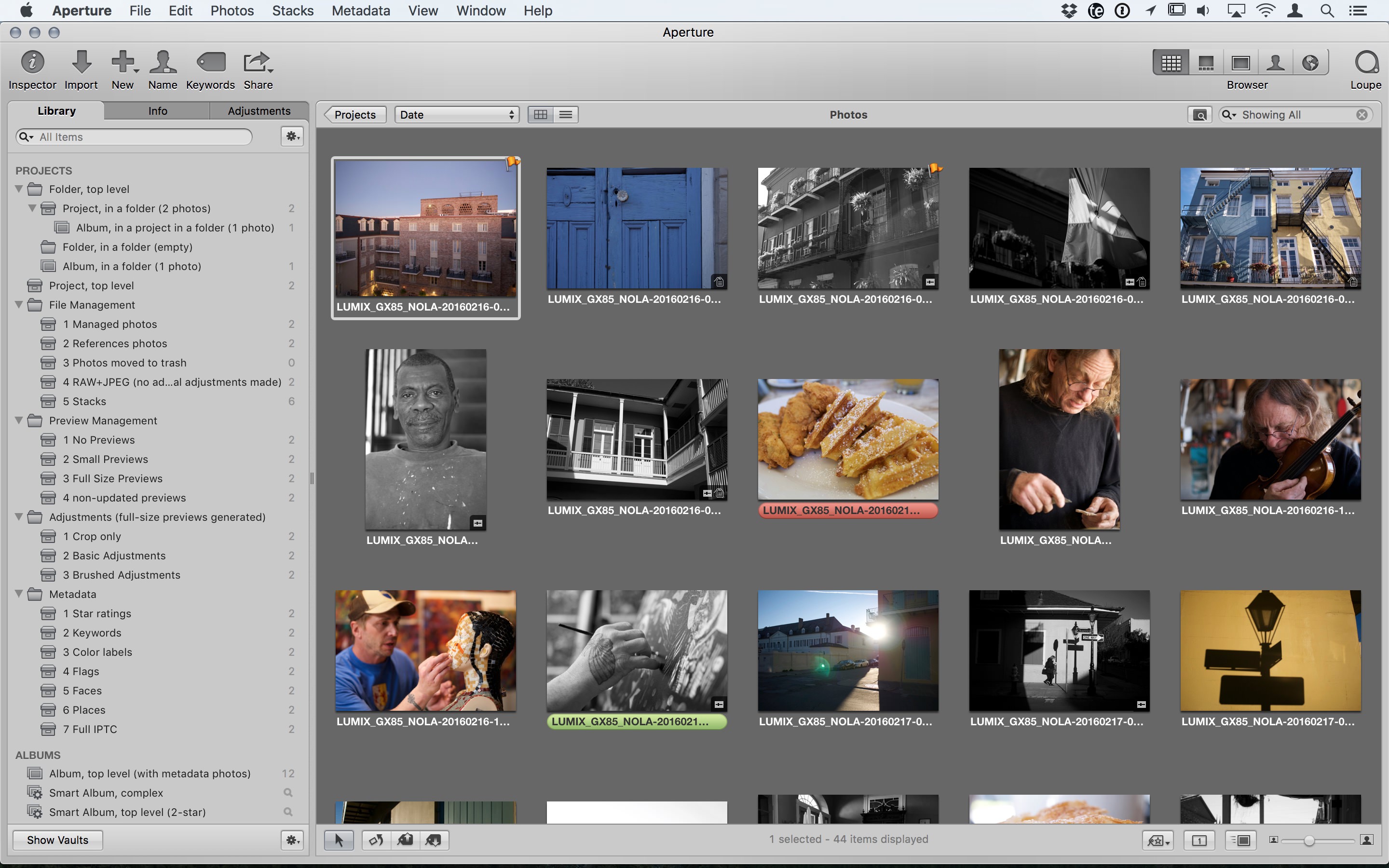 In some cases, the results were fine. In many, not so much. Management of RAW+JPEG is a disaster, Stacks are something you'll wish you never relied on, and adjusted images? Well, let's just say that now that I've done this, I know why every tutorial I could find online skipped the part where you actually explore the Lightroom library after migration. Seriously. You'll see in this video where I stop recording to go figure something out, and come back an hour later (don't worry you're not watching an empty room for an hour!) — extremely frustrated at the lack of good information online.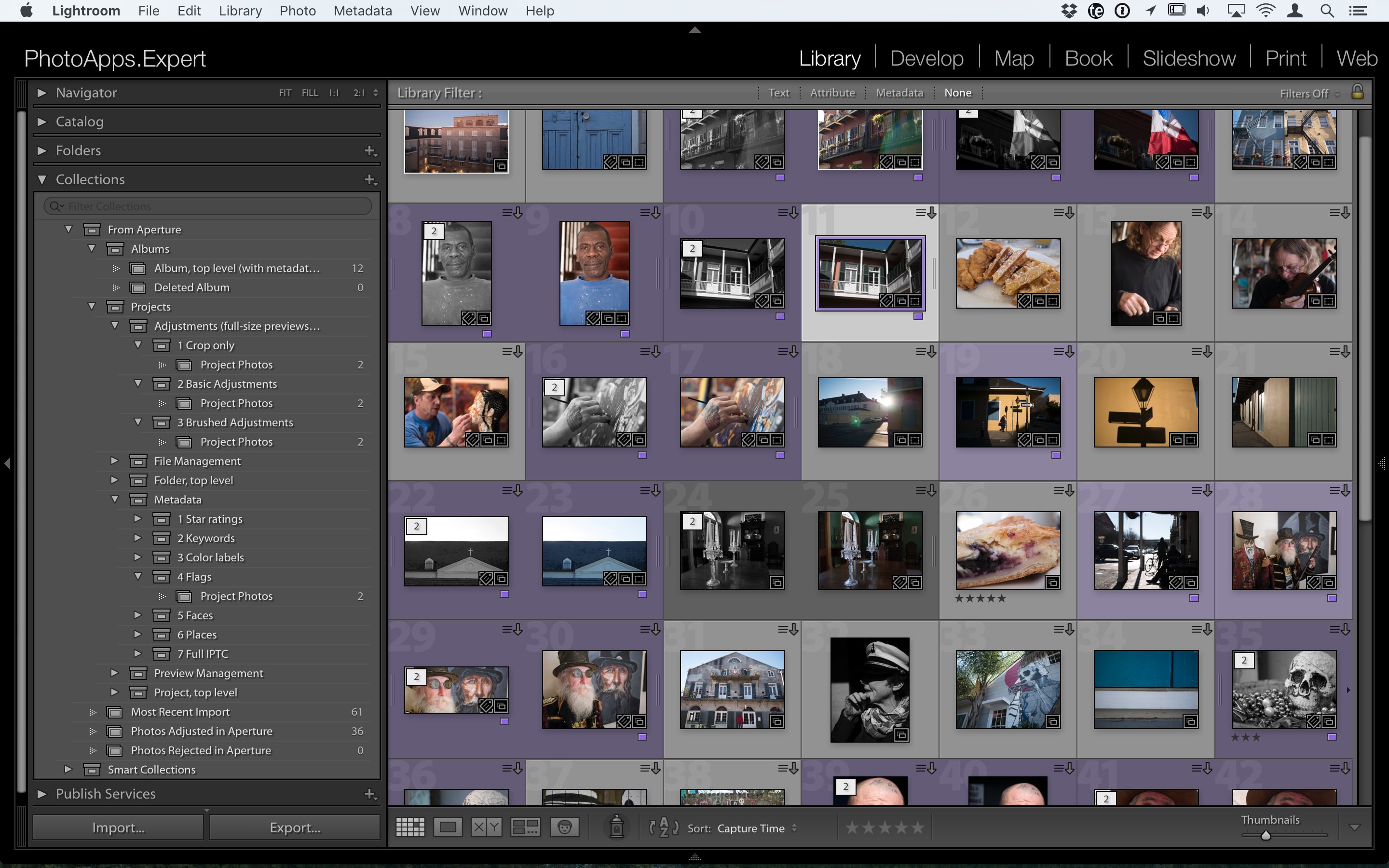 Hopefully, this video will provide the information everyone has been asking for.
By the way, I want to make one thing clear… I do not blame Adobe for the way this is done. Well, except for RAW+JPEG handling. That's definitely on them (I've made my opinions on that very clear). Clearly they can't bring in Aperture adjustments; the mechanisms are just too different. How they handle the imported adjusted JPEGs though… could be better. Anyway. Shall we begin?
Also, here's my old video on my recommendation on what to do — to not migrate your Aperture library to Lightroom — and why.
SaveSave
Level:

App:

Platform:

Author: