Aperture 3.3 / 3.4 New Features Workshop
Aperture 3.3 / 3.4 New Features Workshop
The changes to Apple Aperture between versions 3.0 and 3.3/3.4 have been significant, and in this workshop Joseph Linaschke shows you what's new. Learn about the interface changes, support for the new Retina-display Macs, fast camera preview browsing, naming convention changes, iPhoto library compatibility, new white balance and Highlights & Shadows tools, Auto Enhance, the new Shared Photo Stream feature, and more. Plus, get a guide to terminology changes and see why the upgrade from iPhoto to Aperture is easier than ever before.
Topics include:
Touring the Aperture 3.3 and 3.4 interfaces
Exporting, sharing, and merging libraries
White balance enhancements
Improved Highlights

&

Shadows
Auto enhance
Positive and negative vignetting
Importing, sharing, and organizing enhancements
Scroll down to watch the welcome video video from the series, and click through to watch some free samples!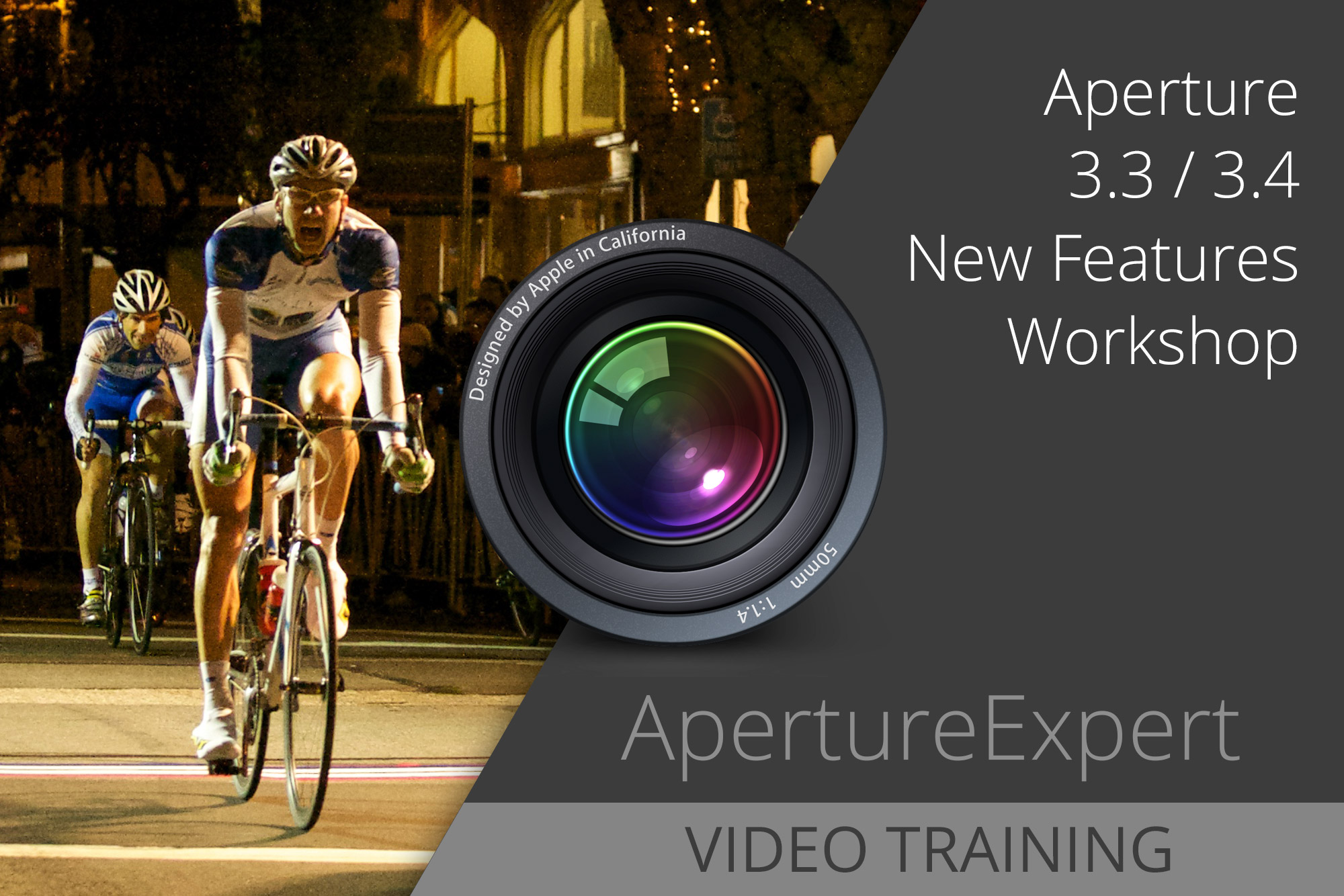 Welcome
Aperture 3.3 / 3.4 New Features Workshop