Unsupported Image Format in Aperture 3

It appears this problem is sneaking up again; maybe it's related to a recent change, or maybe it's just the circadian rhythm. Whatever the reason, it's annoying at best, severely problematic at worst.
We've discussed it before, on this post titled "Solution to the "Aperture Does Not Support the Image Format" Error". That time it may have been slightly different as it was related to external editors, but I'm starting to believe that the problems are related.
The problem I'm hearing more now is the "Unsupported Image Format" error showing up on images that were previously visible. These could be RAW, DNG, or even JPEG images!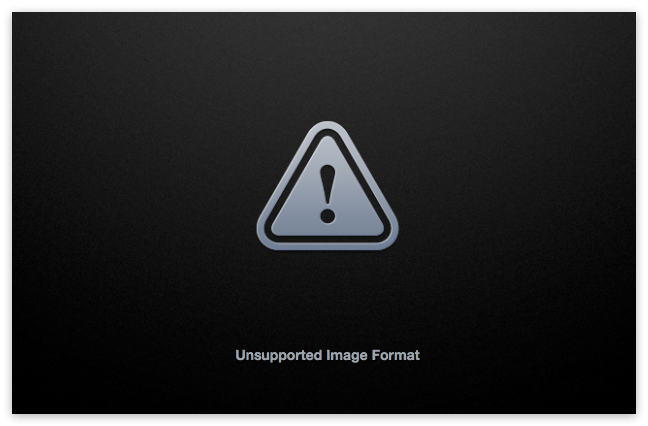 Unexpected "Unsupported Image Format" error… uh-oh
Ultimately, I *think* it all comes down to permissions.
Permissions come into play a lot in Mac OS X, so it's hard to offer a universal fix. Additionally, there are many ways that people work with their Aperture libraries. For some, it's a managed library on the internal drive (specifically the same drive that OS X is running from, aka the boot drive). For others, it's a managed library on an external. Or perhaps it's a referenced library; the library itself on the internal and the originals on an external drive (that's me), or even multiple drives. Then there's those who brave network configurations, but that's another issue all together.
So, in no particular order, here are some things you can try to fix, reset, or ignore permissions. See what seems to make the most sense to you, and give it a go. Read through them all before trying anything because maybe the last tip makes more sense to your situation. Remember that in trying to solve a problem like this, since there are so many components in play, you want to isolate the issue. Is the problem with the image file itself, the Aperture library, the hard drive, the User account, Aperture itself, or what?
As always, I'll put in the usual recommendation that you should have a full backup before trying anything too crazy.
Aperture Library repair
Let's just get this one out of the way; Aperture has it's own built-in permission and repair routines, and it's always a good idea to run these. If you're not familiar with them, there's a comprehensive guide in the FAQ. Check out the entry "How do I repair or rebuild my Aperture library or permissions?", and while you're at it, peruse the titles of the rest of the FAQ entries. Loads and loads of good stuff in there.
Ignore ownership on the external drive
This basically means to ignore permissions, which should erase any permissions issues. This only works on an external drive though; you can't do this on your boot drive. OS X needs permissions to function, so it's not even an option there.
Ignoring ownership on a volume can be an easy fix
To do this, just select the drive on the desktop, and Get Info on it (Command-I). Under Sharing & Permissions, you'll first need to unlock changes (you'll be prompted for an admin password), and then enable "Ignore ownership on this volume". What's odd is that you'll still see the ability to adjust permissions on individual folders on that volume, but I guess it doesn't matter what they're set to — they will be ignored. Perhaps someone who knows more about networking can chime in on that.
Disk Utility—Repair Disk Permissions
This is a good general housekeeping rule anyway, and you can do this on any drive including the boot drive, even while you're booted from it. Open the Disk Utility app (in your Applications / Utilities folder), select your drive, and click Repair Disk Permissions.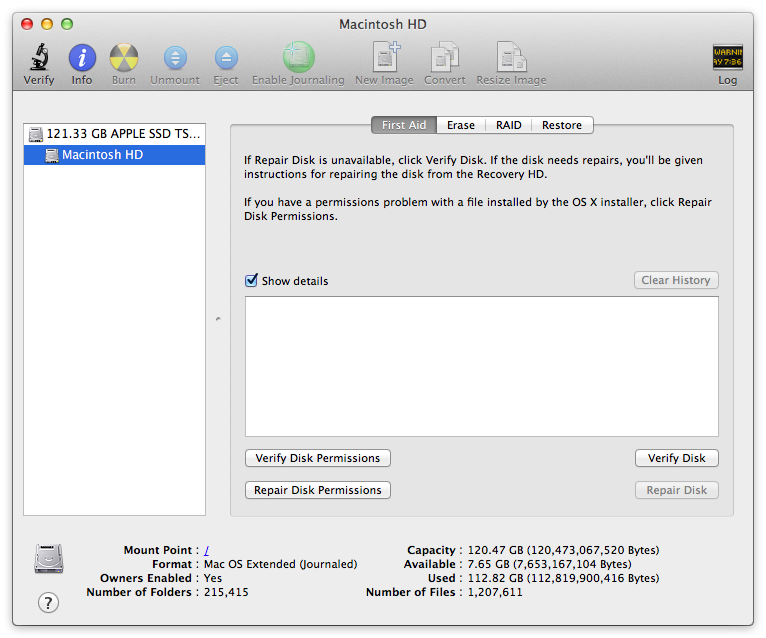 Repair Disk Permissions is good general maintenance, regardless
The general rule of advice here is that if it finds any problems and fixes those, run it again and again until it reports no problems. Often the fixing of one issue can uncover others, so unless it comes up with a clean bill of health the first time, run it more than once.
Force permissions change
Just because permissions are "fixed" may not necessarily mean they are correct. You can manually set the permissions for any folder you like, and you can force the permissions to change for everything inside of that folder as well. If your originals are on an external drive, then this won't matter to them, however it could affect the Aperture library on a boot drive, whether it's managed or referenced. You can also apply this to your entire drive, but if you have multiple user accounts, shared folders, etc. I think that'd mess those up. Personally I keep a folder of Aperture libraries (I have several, mostly because I use different ones for demos and such), so in my case I'd apply this to that folder. In your case, you might want to apply it to the entire Pictures folder.
You can force ownership on everything in a folder
Select a folder and Get Info on it, unlock changes, and make sure the owner (the "Me" one) has Read & Write access. Then click on the gear menu and choose "Apply to enclosed items…", and proceed. This will force everything inside to have those same permissions, and possibly fix an Aperture issue.
Try a different Aperture Library
Faced with an image that won't read, there are a few ways to open it in a new library. If the original is referenced, then just create a new Aperture library (File > Switch to Library > Other/New…), then import that same image into the new Library. If the image loads just fine, then the problem is either with the other Aperture library, or even just the permissions on that library. Try one of the aforementioned permissions repairs, and don't forget about basic Aperture library maintenance.
If the photo is managed, then you can export the original (File > Export > Original) and proceed as above. Although once you do that, import it back into the active Library, just to see if it's still unreadable. If it suddenly reads just fine, again that could be a permissions issue on the Library, or it's feasible that it's a drive issue and the sector that that particular file is living on is corrupt. Be grateful you could rescue your image, do some drive maintenance, and proceed.
You could also try exporting the project with problem images as a new library (File > Export > Project as New Library…) and opening that library up on its own to see what happens.
Use a different User account
This can be a quick way to at least isolate the problem. Simply create a new User account, create a new Aperture library, and import the misbehaving image. As before this can isolate the issue, and if the previous tests failed, now you know that you've got an issue with your main user account.
It could be the
OS

…

One reader shared with me that they have DNG images created by Adobe's DNG converter that won't open — even in the OS. Yet there are other images in another folder, created the same way, that work just fine. So this could be Adobe's DNG converter at fault, or a permissions issue, or even a drive issue. Or perhaps the conversion just went bad and needs to be done again.
Unmount the external drive
This was the solution posted before, so it's worth mentioning again. It could be as simple as un-mounting / re-mounting your external hard drive (the ones where the originals live, of course).
Try a different
USB

or Firewire cable

That may seem silly but I listed it on the FAQ entry on this topic updated last year, so it must have helped someone at some point! :-)
What else?
Any other ideas on permissions fixing / repairing / maintenance? Post in the comments below, and I'll add to this post any good ones.
App:

Platform:

Author: