Eye-Fi Labs—Be a Beta Tester

January 8, 2014 - 12:00pm
Regular readers will know I'm a fan of the Eye-Fi cards. Yes, they can be quirky, especially when going to mobile (although the Mobi has made that a lot more reliable), but I find it invaluable. I love that I can transfer my photos wirelessly from camera to iPhone or iPad (or Android device, of course) as I shoot or in a batch at the end of the day.
So when Eye-Fi does something new, I want to share! This time it's not a new product, but a new beta program (OK maybe it's an old beta program, but I just learned about it). Odd stock photo decisions aside, the new eye.fi/labs website lets you apply for beta goodness.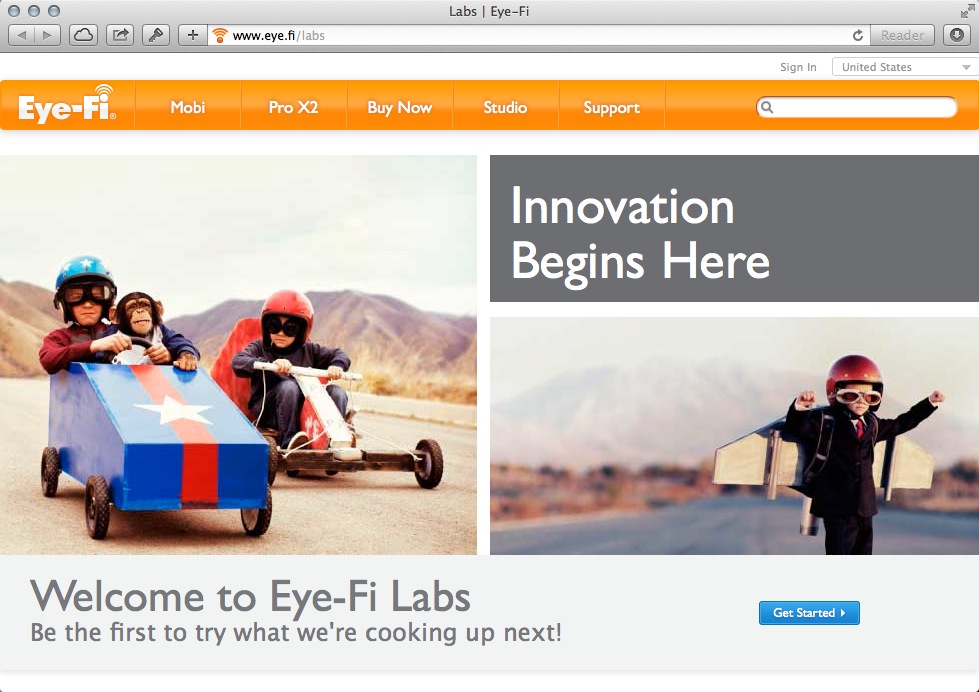 The reason this came up is that they are talking about a new Mobi Desktop Receiver for Mac. The Mobi card was only designed to go to a mobile device, but I guess they changed their mind, and for whatever reason they can't just let you use the existing software (which itself is a bit odd), so there's a whole new app in beta for receiving images shot to a Mobi card to your desktop. Here's what they say about it on the site…
Eye-Fi Mobi Desktop Receiver for Mac (beta)
Eye-Fi Mobi users now have the option to transfer to Mac computers for greater archiving and editing ability.
Requirements
Eye-Fi Mobi card
Apple Macintosh computer running

OS

X 10.8 or higher with WiFi capability, 10

MB

of free disk space and a minimum

2GB

of

RAM

Previous versions of Eye-Fi desktop software must be removed before installing the Mobi Desktop Receiver
That last bullet caught my attention; I wonder if this replaces your Eye-Fi desktop software, or if it means you can no longer use your older Eye-Fi cards? Presumably (hopefully) the former, as like I said, the existing software is odd. Perhaps it's time for a full upgrade!
If any of you are already on the beta program… well you can't tell us can you, since it's all NDA :-) But for anyone interested, head over and sign up! I know I will.
Level:

App:

Platform:

Author: