Live Training Session 118 Coming Up; Export
October 31, 2014 - 12:00pm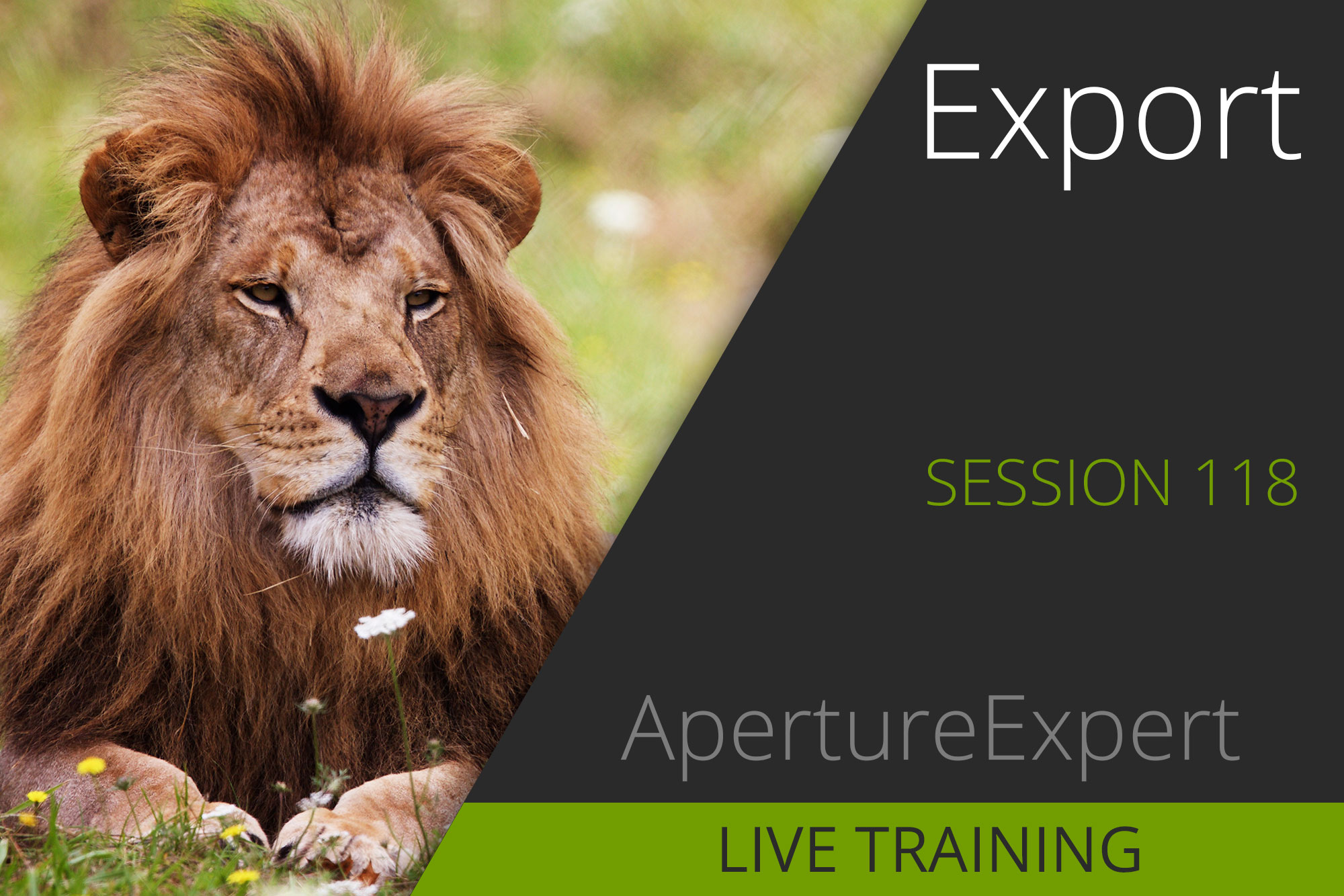 ApertureExpert Live Training Session 118: Export
At some point, you have to export your photos from Aperture. Easy enough, right? And it is… but there are so many options that can make your exporting easier and more consistent — if you set them up. Not only will we look at presets, and how to build ones that make sense for you, but we'll also look at some very clever AppleScripts that can help your workflow dramatically.
TIME: Tuesday, Nov 4, 2014 @ 5:00 PM (17:00) PST (register and check your time zone)
IMPORTANT NOTE: Scheduling change may happen as I'm currently on baby-watch!
To learn more about watching live, and where to download the recorded training later, head over to the Live! page.
Level:

App:

Platform:

Author: