OS X Update 10.9.2 Speeding up Aperture?

February 26, 2014 - 9:00am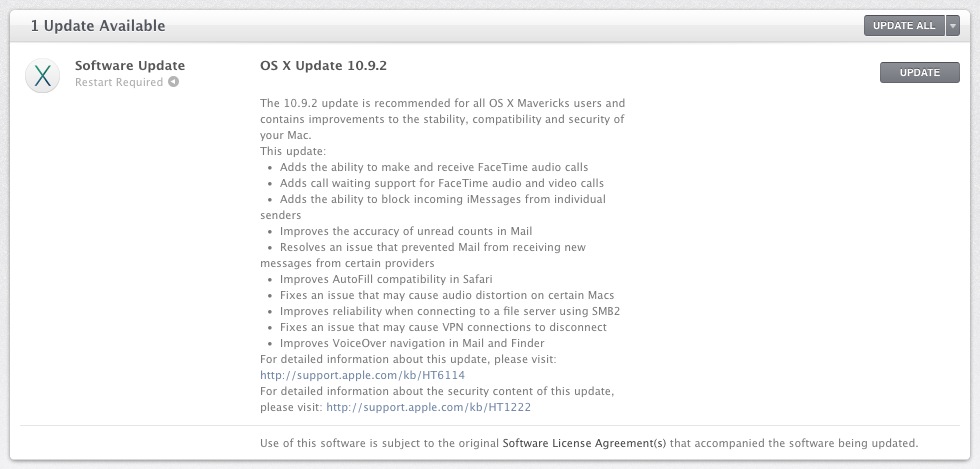 Apple released the OS X Update 10.9.2 yesterday, available via the App Store (aka Software Update). It hosts a series of bug fixes and improvements, and even some new features, plus reportedly addresses the recently discovered security flaw (even though it's not included in the change list).
However of interest to Aperture users is a possible speed bump to Aperture itself. Check out this forum topic started by Daniel J. Cox of NaturalExposures.com fame (epic photo tours, check 'em out). Are you seeing any speed improvements in Aperture?
Level:

App:

Platform:

Author: