Photos for OS X Basic Training
This training course includes a series of individual videos to help you learn Apple's Photos app for OS X. The app is simple enough to use but has a surprising number of features under the hood.
This course is as complete as it can be, but the best part is that if new features are added, or new features are found, new videos will be added to this course for free! In fact, this course will be updated for anything new in Photos for the life of OS X 10.10, at no additional cost to you.

The first video is now available, meaning this moves out of "pre-order" and into "in progress"!
You are purchasing a product that is currently in development. The first video is available as of April 15, 2015. Likely one video will be added every weekday but the schedule is not fixed and could fluctuate. 
≈≈ STATUS ≈≈
 ••• Pre-order (not available for download) : $9.95 •••
••• In progress (partially available for download) : $14.95 •••
Complete! : $19.95
If you missed out on the $9.95 pre-order, I do apologize… that was exclusively for the newsletter subscribers. I tweeted it several times 24 hours in advance, so hopefully those who wanted it were able to get it! If not, it's still 25% off during the development stage. Once this complete, the discounts will go away.
==========================
 
Here's a list of all the videos slated for the series so far…
Migrating from Aperture (What happens to projects, folders, albums, smart albums, light tables, and more)
Photos Interface Tour
Preferences Tour, Consolidate Command
Search
Importing New Pictures
iCloud Photo Library
Albums, Folders and Smart Albums
Favorites, Hiding and Deleting
Faces
Metadata, Info Panel and Face Names View
Keywords
Enhance, Rotate, Crop and Filters
Adjustments (Basic); Light, Color, Black

&

White, Histogram
Adjustments (Details); Sharpen, Definition, Noise Reduction, Vignette
Adjustments (Advanced); White Balance, Levels
Retouch and Red-eye 
Copy

&

Paste Adjustments

RAW

+

JPEG

Map View ("Places")
Adjust Date
Export
Sharing
Slideshows
Books
Cards
Calendar
Prints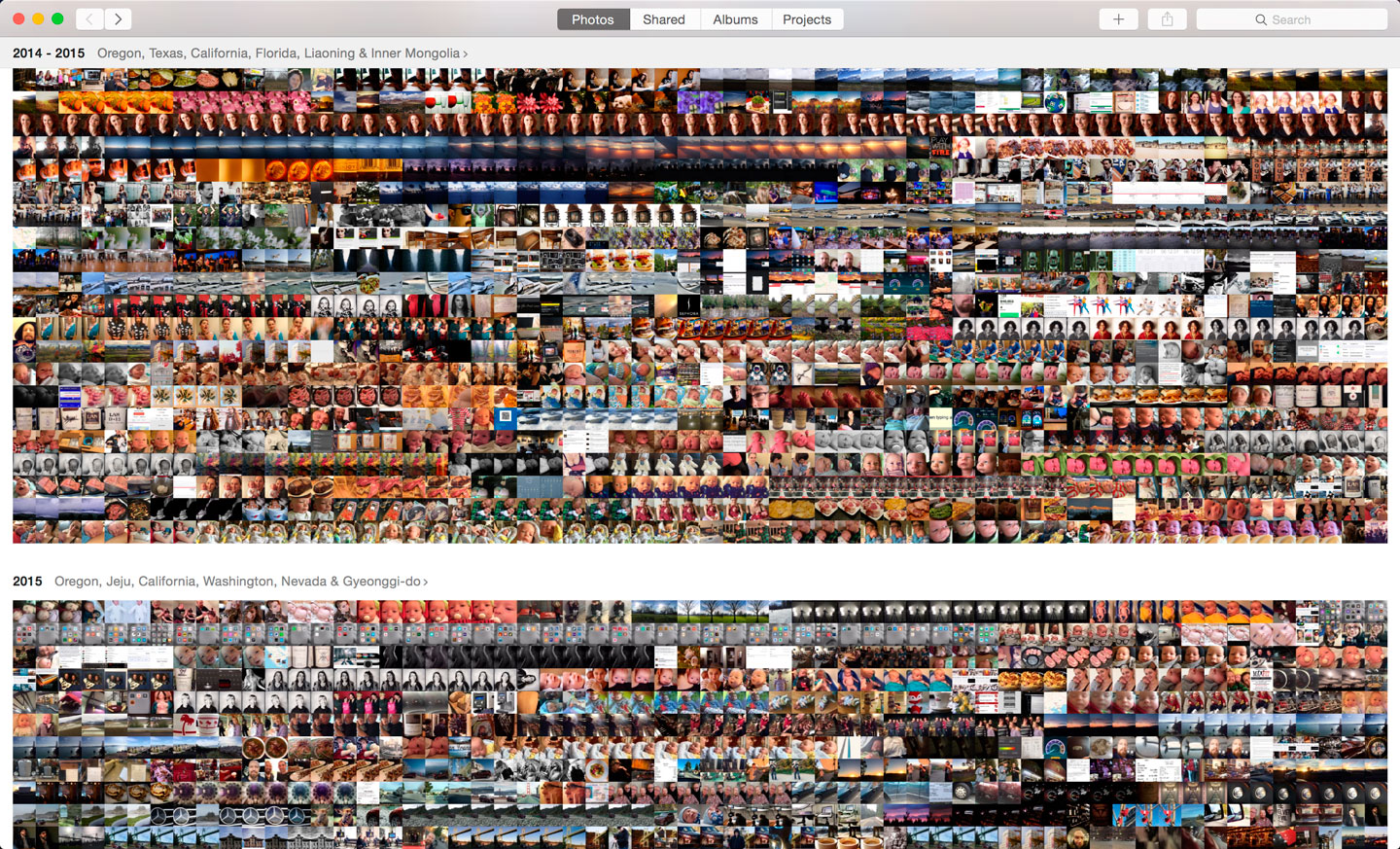 Level:

App:

Platform:

Author: