Finding Your Camera-generated Panoramic Photos in Lightroom

If you've ever shot in-camera panoramas before, you may have noticed that there's no search field in Lightroom that makes it easy to find these. They are going to be JPEG images, and obviously wider than your other photos, but there's no other differentiator. Lightroom does offer an aspect ratio search, but unfortunately it only includes Portrait and Landscape.

Fortunately there's another option — instead of searching by aspect ratio, you can sort by aspect ratio.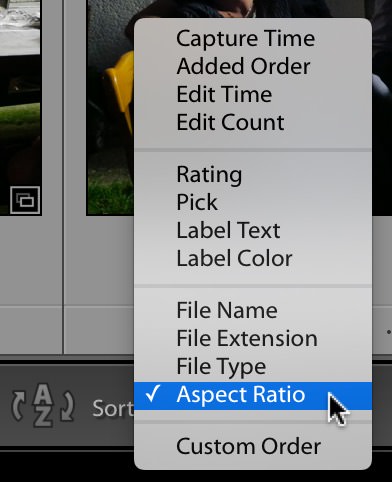 When I did this, my two camera-generated panoramic photos shot straight to the bottom!

Super! This was a much faster way to find them than scrolling through 2,715 landscape photos trying to find the right ones.
Level:

App:

Platform:

Author: