My Photo of the Month in MacFormat UK!
October 3, 2016 - 12:00pm
I've been learning from Joseph since 2011 when I first started using Aperture. I have learnt a lot over the years and still enjoying learning more. Here in the U.K. I had a photo published by MacFormat magazine as Photo of the month. They asked me about editing and how I edited the photo; I'd learnt so much from this site, and this was where I came across Polarr, so I wanted to share my resource with them, and my success here!
My photo, before and after
The summer sun here in Cheshire broke for about two minutes, I had a Fuji X-Pro 2 in the boot of my car, but have missed quick breaks with light many times before. I was quite happy to shoot with my iPhone 6S.
I got the Polarr App as soon as I watched the TWiP Apps podcast [TWiP Apps 05: Polarr; Leaving Other Apps in the Cold] and demonstration of the App. Great to use; still learning my way around.

Looking at my edited photo, I may have gone a bit too far, but I spent hours in a darkroom as a teenager, only to reappear from the orange-lit attic with grey prints that had zero contrast. So that's my excuse!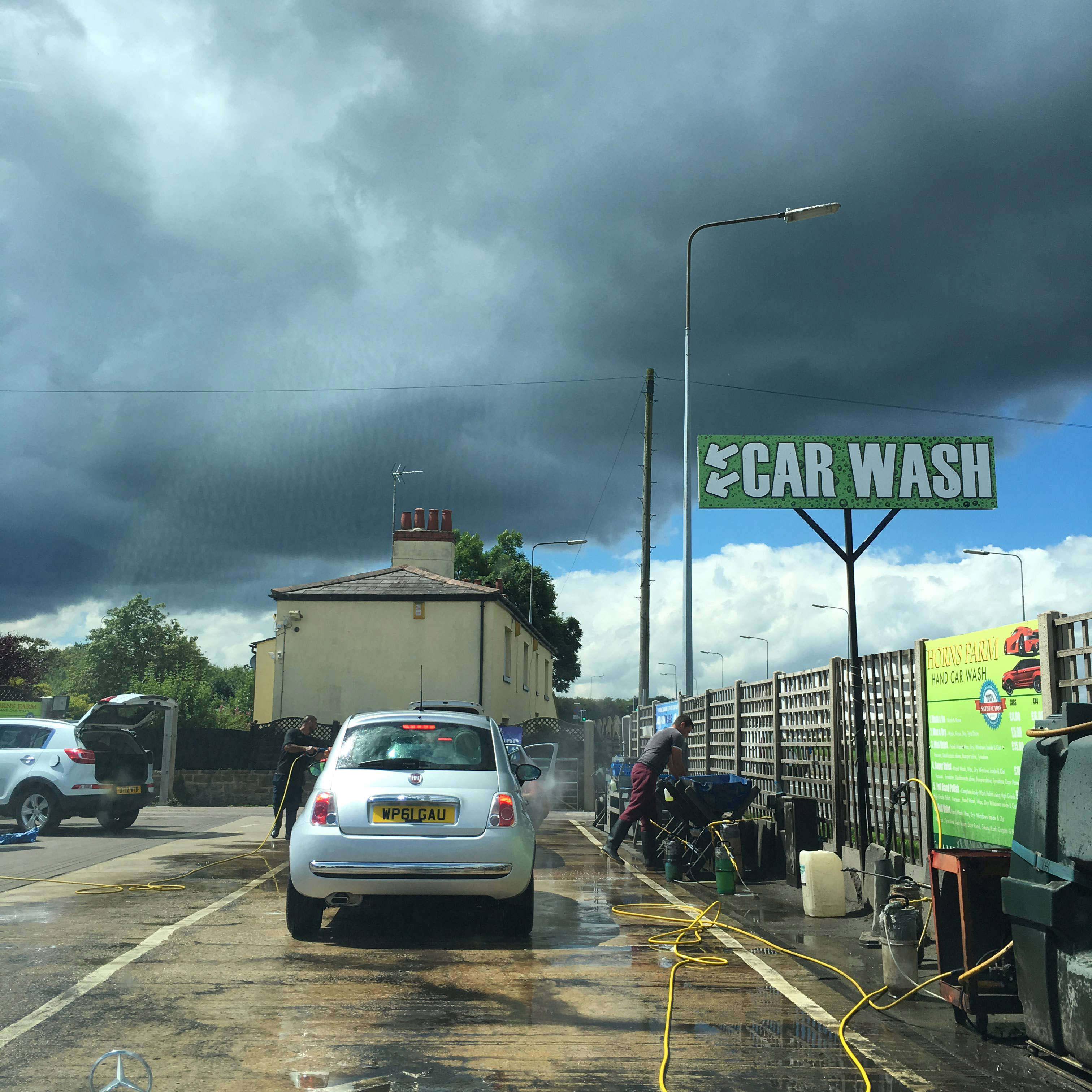 The article in MacFormat
UK

!

Here's the article as published in MacFormat UK magazine (Autumn edition)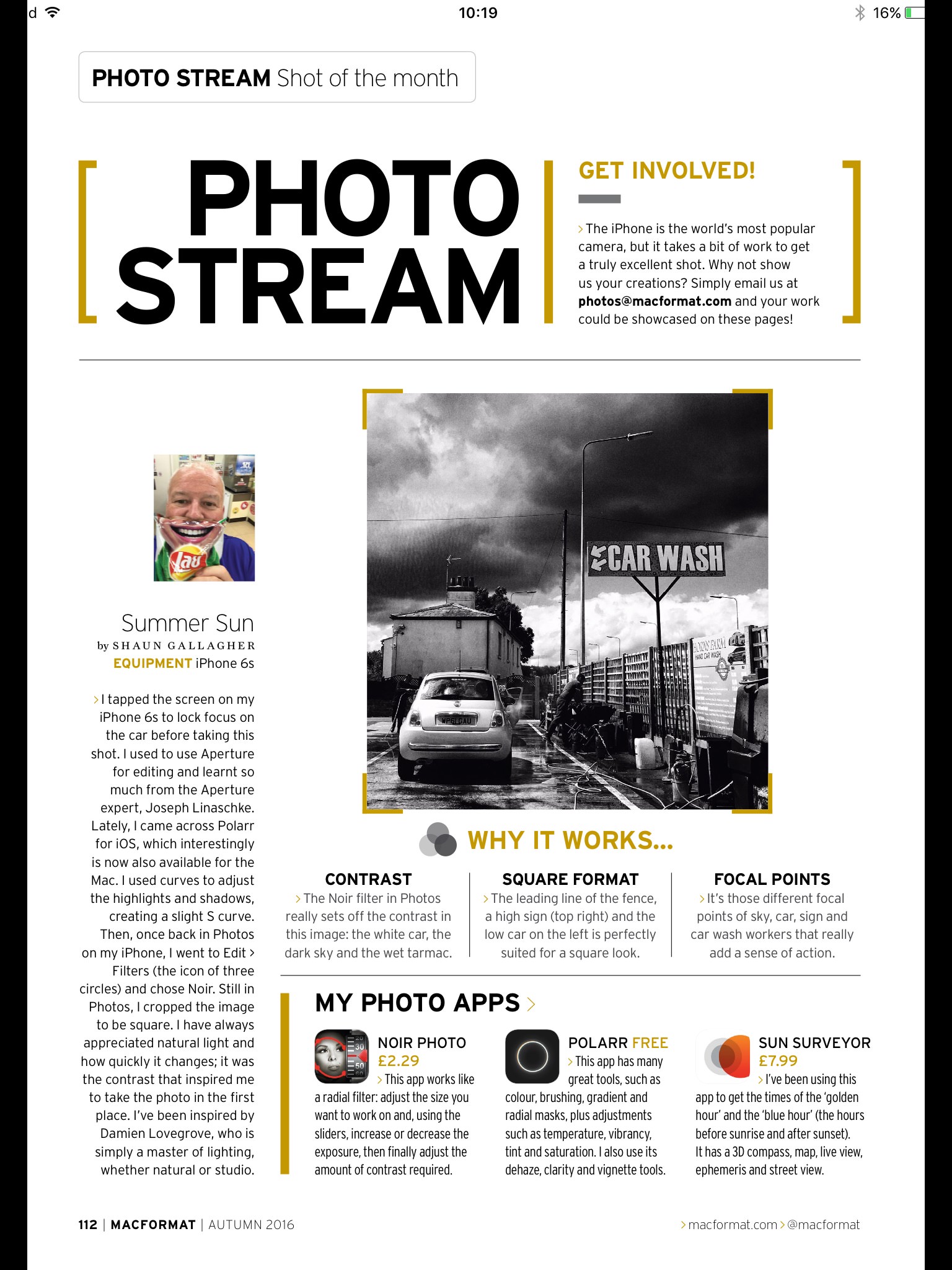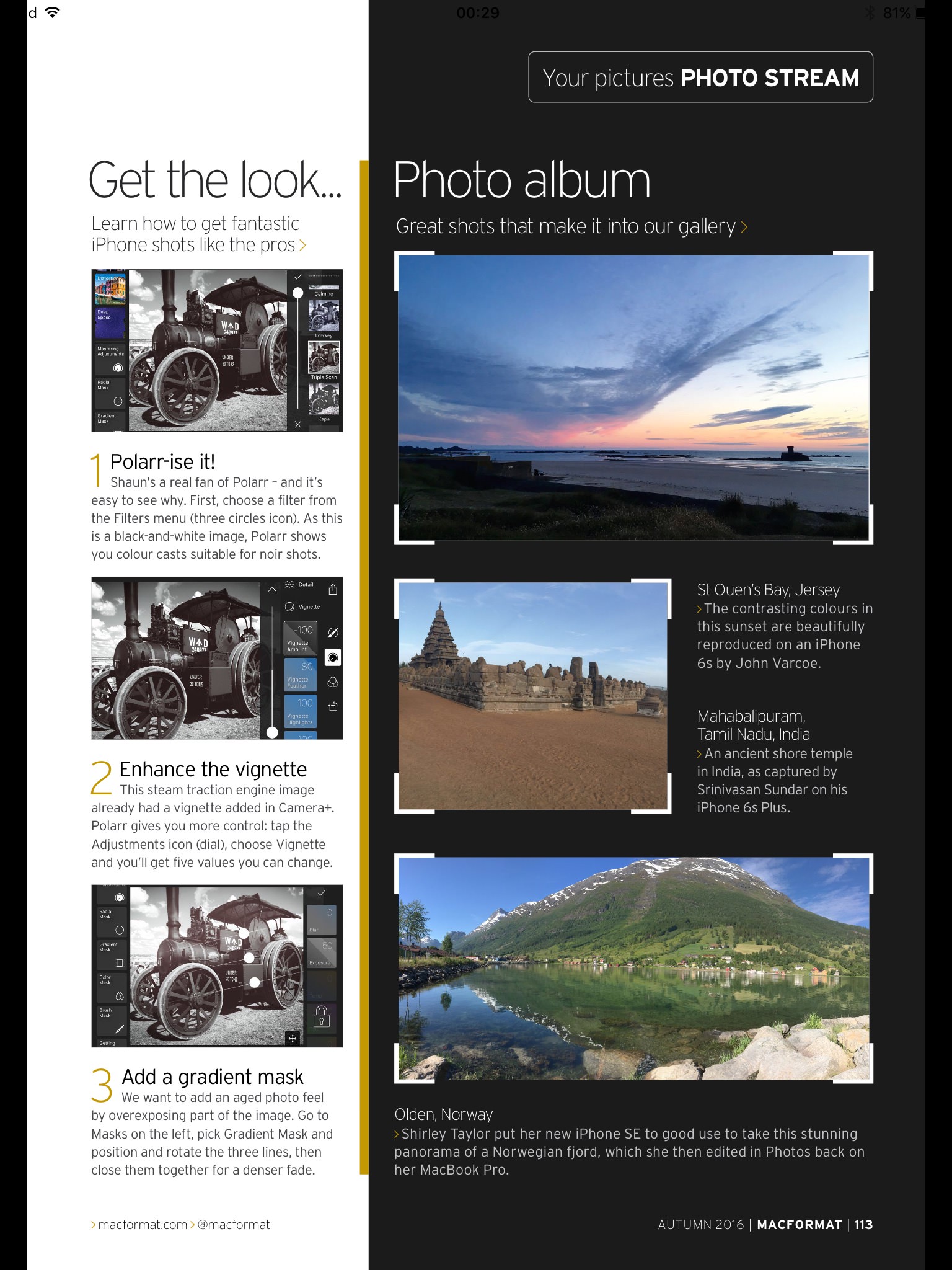 The future
I read with great interest the article "Are You Ready To Dump Photoshop… for an App?". I've been without a MacBook Pro since last November, thinking Apple will release a new laptop early this year. So I haven't made the move over to Lightroom yet; I've been using my iPad like Christopher. I've got a lot of catching up to when I purchase a new MacBook Pro, but the ApertureExpert and now PhotoApps.Expert videos have helped me so much since I first started using Aperture in 2011. 

The editor asked me about inspiration. I love the way Damien Lovegrove can use light, natural or in a studio.

Your teaching is very much appreciated Joseph, thanks again.
Level:

App:

Platform:

Author: