YouTube Buttons FREE to Download
I needed some clean YouTube buttons (subscribe, share and the "like" thumb) so I decided to make my own, and make them free for you to download!
I made them by taking screenshots zoomed in as much as possible on a Retina display, then meticulously tracing them in Affinity Photo (as shapes, not pixels), sampling the colors, and of course I made sure to get the official YouTube font, Roboto, which is freely available from Adobe Fonts or Google Fonts.
Here's what I've made… (download links are at the bottom)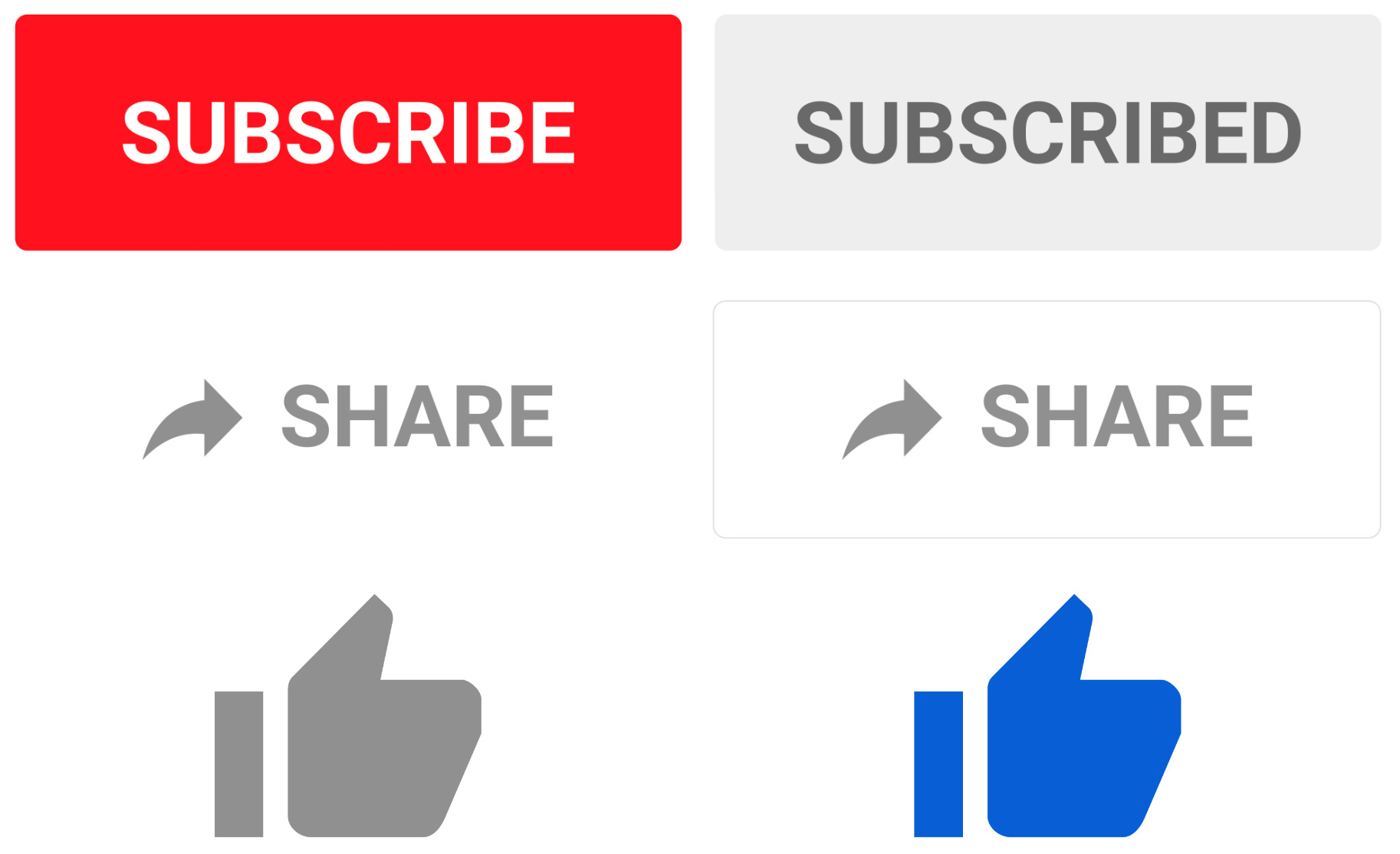 You can download the above files as .PNG which are all very high resolution, and as PNG files they will scale beautifully. Or you can download the source Affinity Photo .afphoto files below. If you can attribute me @PhotoJoseph that'd be cool, but no worries… no obligation. 
Author: