Three more Sigma L-Mount Lenses to Pre-order!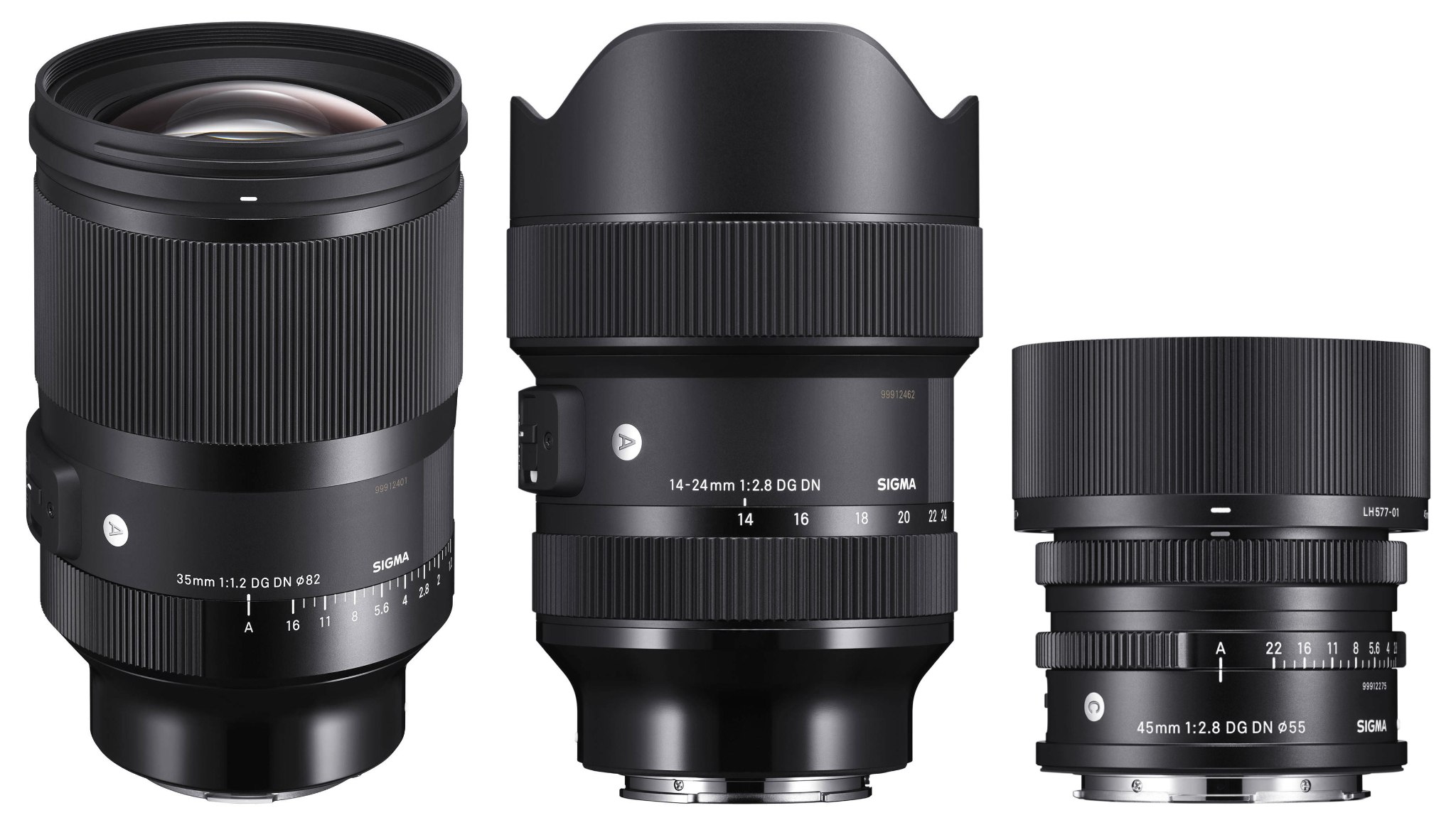 We all know that Sigma lenses are coming for the L-Mount cameras (the LUMIX S1, S1R and announced S1H), and three more just got added to the pre-order list! The newest lenses include the 45mm f/2.8, the 35mm f/1.2 and the 14-24mm f/2.8. And two of those, the 35mm and 45mm, should be available by the end of July.
14 Sigma L-Mount lenses you can pre-order today
There's quite a line-up of lenses you can order today — 14 of 'em! Thanks to L-Rumors for posting a snapshot of the L-Mount roadmap from some presentation, which I've added to the list below:
This table is sortable… sort by price, aperture, etc. Sorry for the leading zeros in the price, but otherwise it doesn't sort right. If you know how to fix that, let me know in the comments!
| Model | mm | f/ | Designator 1 | Designator 2 | Price | Date | Order |
| --- | --- | --- | --- | --- | --- | --- | --- |
| Sigma 14mm f/1.8 | 14 | 1.8 | HSM | ART | 1599 | 2020 | Order here |
| Sigma 16mm f/1.4 | 16 | 1.4 | DC | | | 2020 | (not available) |
| Sigma 30mm f/1.4 | 30 | 1.4 | DC | | | 2020 | (not available) |
| Sigma 56mm f/1.4 | 56 | 1.4 | DC | | | 2020 | (not available) |
| Sigma 70mm f/2.8 | 70 | 2.8 | Macro | ART | 0569 | 2020 | Order here |
| Sigma 35mm f/1.2 *NEW* | 35 | 1.2 | DN | ART | 1499 | 2019-07 | Order here |
| Sigma 45mm f/2.8 *NEW* | 45 | 2.8 | DN | Contemporary | 0549 | 2019-07 | Order here |
| Sigma 14-24mm f/2.8 *NEW* | 14 | 2.8 | DN | ART | 1399 | 2019-08 | Order here |
| Sigma 35mm f/1.4 | 35 | 1.4 | HSM | ART | 0899 | 2019-08 | Order here |
| Sigma 50mm f/1.4 | 50 | 1.4 | HSM | ART | 0949 | 2019-08 | Order here |
| Sigma 85mm f/1.4 | 85 | 1.4 | HSM | ART | 1199 | 2019-08 | Order here |
| Sigma 20mm f/1.4 | 20 | 1.4 | HSM | ART | 0899 | 2019-10 | Order here |
| Sigma 24mm f/1.4 | 24 | 1.4 | HSM | ART | 0849 | 2019-10 | Order here |
| Sigma 135mm f/1.8 | 135 | 1.8 | HS | ART | 1399 | 2019-10 | Order here |
| Sigma 28mm f/1.4 | 28 | 1.4 | HSM | ART | 1399 | 2019-12 | Order here |
| Sigma 40mm f/1.4 | 40 | 1.4 | HSM | ART | 1399 | 2019-12 | Order here |
| Sigma 105mm f/1.4 | 105 | 1.4 | HSM | ART | 1599 | 2019-12 | Order here |
At NAB this year, I posted a little video of the 105mm f/1.4, because it's just so awesome looking:
One of the new Sigma L lenses for the LUMIX S1 & S1R… 105mm f/1.4 😳🤯 #NAB2019 pic.twitter.com/I11j1mRJre

— 📷 PhotoJoseph 🎥 (@photojoseph) April 9, 2019
Author: