Live Training Session 117 Coming Up; Places
October 17, 2014 - 6:00pm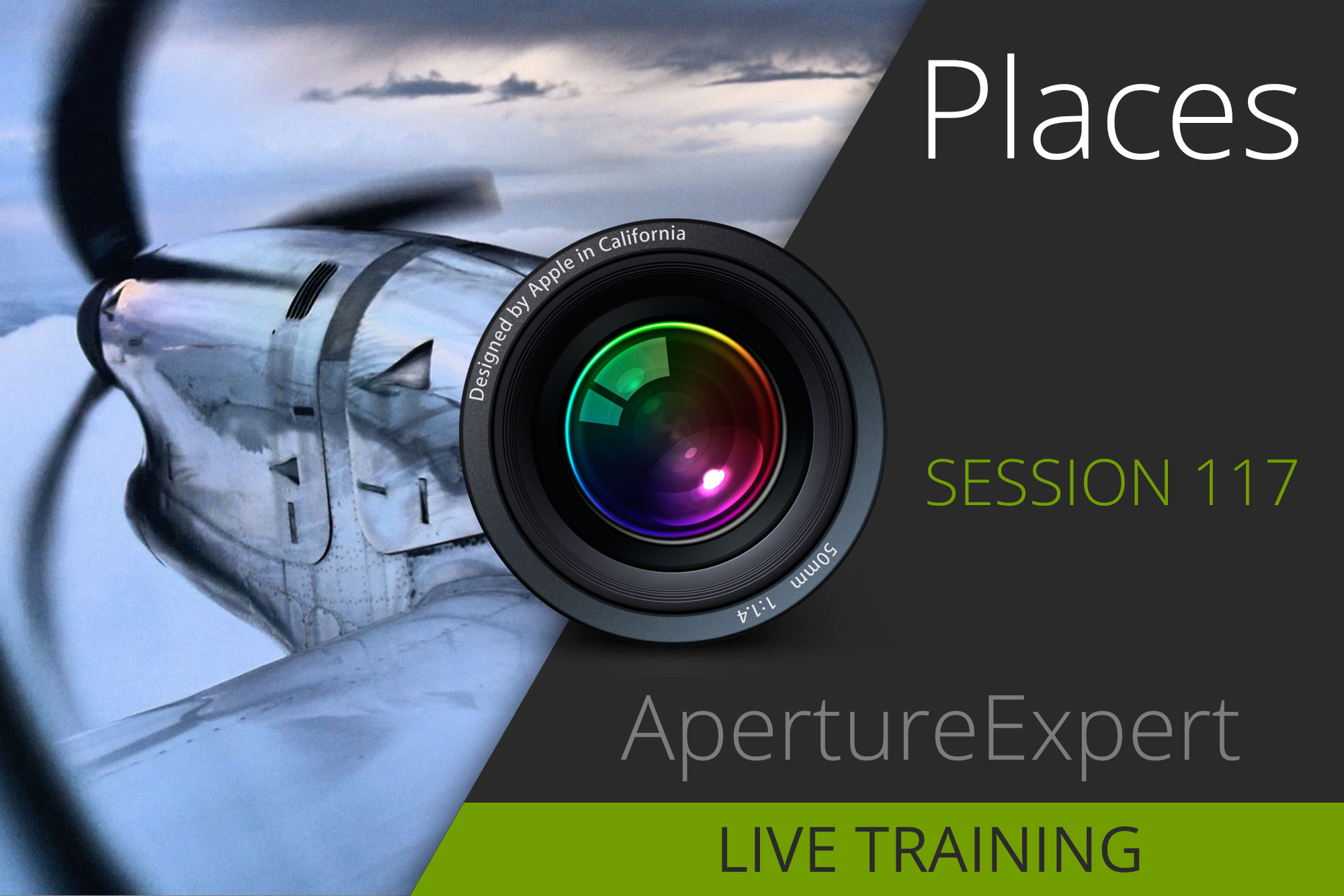 ApertureExpert Live Training Session 117: Places
I love Places! It's one of my favorite features to play with in Aperture. Sure it has nothing to do with actually editing your photos, but there's something about seeing them scattered around the globe as pins on a map that I just adore.
TIME: Thursday, Oct 23, 2014 2:00 p.m. (14:00) PDT (register and check your time zone)
To learn more about watching live, and where to download the recorded training later, head over to the Live! page.
Level:

App:

Platform:

Author: