Easily Find Sensor Dust Spots Using Curves in Aperture 3
One of the first adjustments I apply in Aperture is Retouch. Quite often it's to get rid of unsightly dust spots. I'm a landscape shooter and am often in low light situations. Deep blue skies sometimes make it challenging to find dust spots. Here's an example: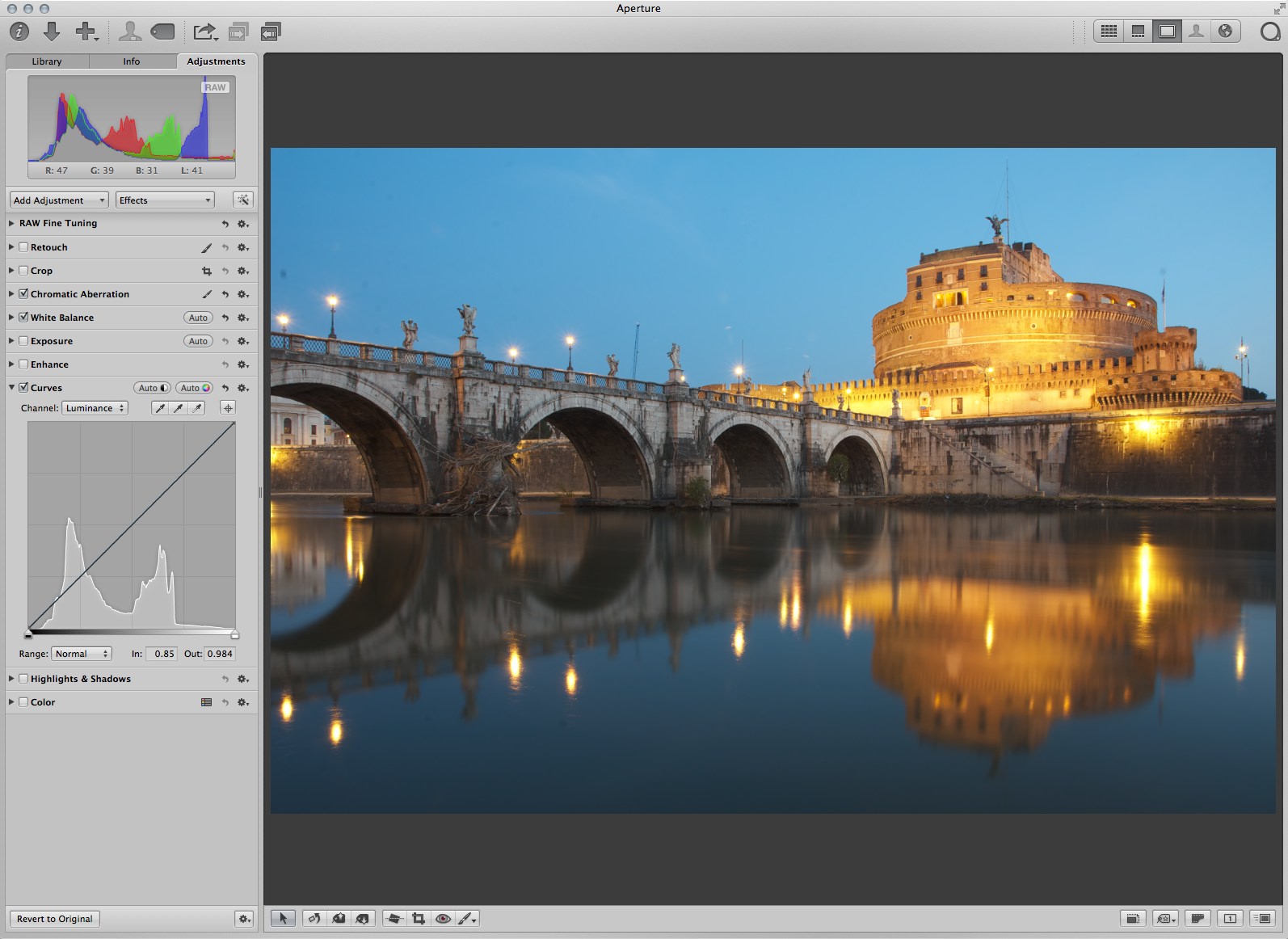 There are some obvious dust spots in the upper left corner. And one or two beneath the reflected bridge. There are a lot more that aren't immediately obvious.
A bumpy curve
A sine wave curve will reveal dust spots. Creating one is easy:
Add a Curves adjustment brick to your image
Set 8 points on the curve at roughly equal distances. Don't worry if the curve moves while you're setting the points.
Drag the points alternately up and down to create a steep sine wave.
Once you have the curve created, this is a good opportunity to create an adjustment preset for future use.
From the Effects pulldown in the Adjustments pane of the Inspector, choose Save as Effect…
Give the effect a name, such as "Find Dust Spots"
In the right hand side of the Effects Presets window, remove all but the Curves adjustment
Click

OK
Now you can simply apply the "Find Dust Spots" effect in the future.
Dust spots revealed!
This curve does wild things to the photo and obviously isn't for permanent use. However, look at all the dust spots that are now visible: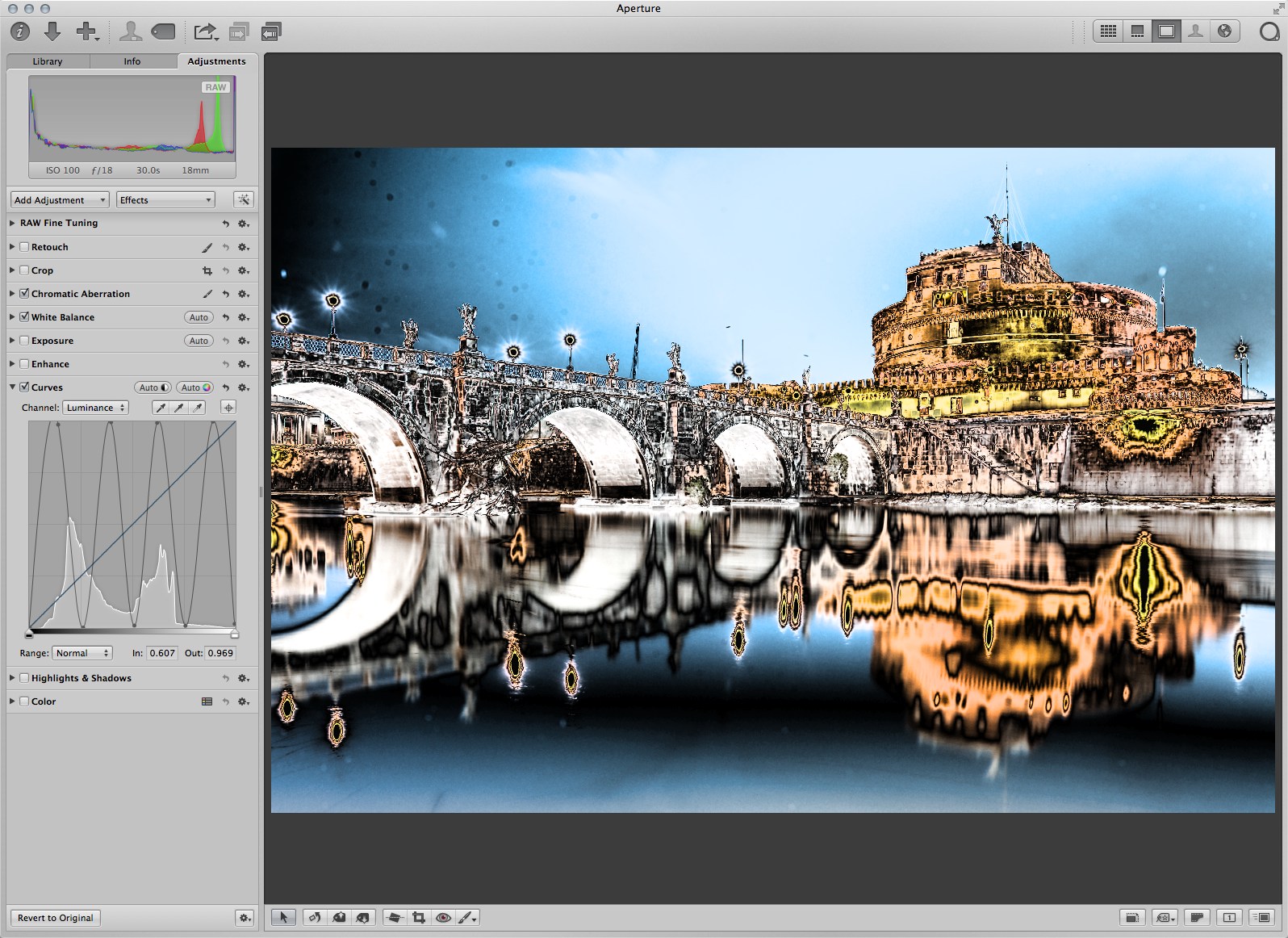 Time to grab that Retouch brush again. Once the rest of the dust spots are cleaned up, reset or remove the Curves adjustment. It's no longer needed (and your eyes are probably sore by now).
Performing this level of retouching isn't for every image. I find this curve works best with photos that have segments of uniform color. Also, as the retouching can become time consuming, I'll go the extra mile only for photos I plan to add to my portfolio or print.
Now if you'll excuse me, I have a sensor to go clean.
Level:

App:

Platform:

Author: