Find Photos Extensions-savvy Apps in "Apps for Photographers" Collection on Mac App Store
The Mac App Store is currently showing a curated list of apps that work as Extensions for Photos. This link should take you there, but if it doesn't… open the App Store, and you should see an "Apps For Photographers" slide on the very top, in rotation.
Click that and at the top of the resulting page, you'll see the category "Editing Extensions for the Photos App".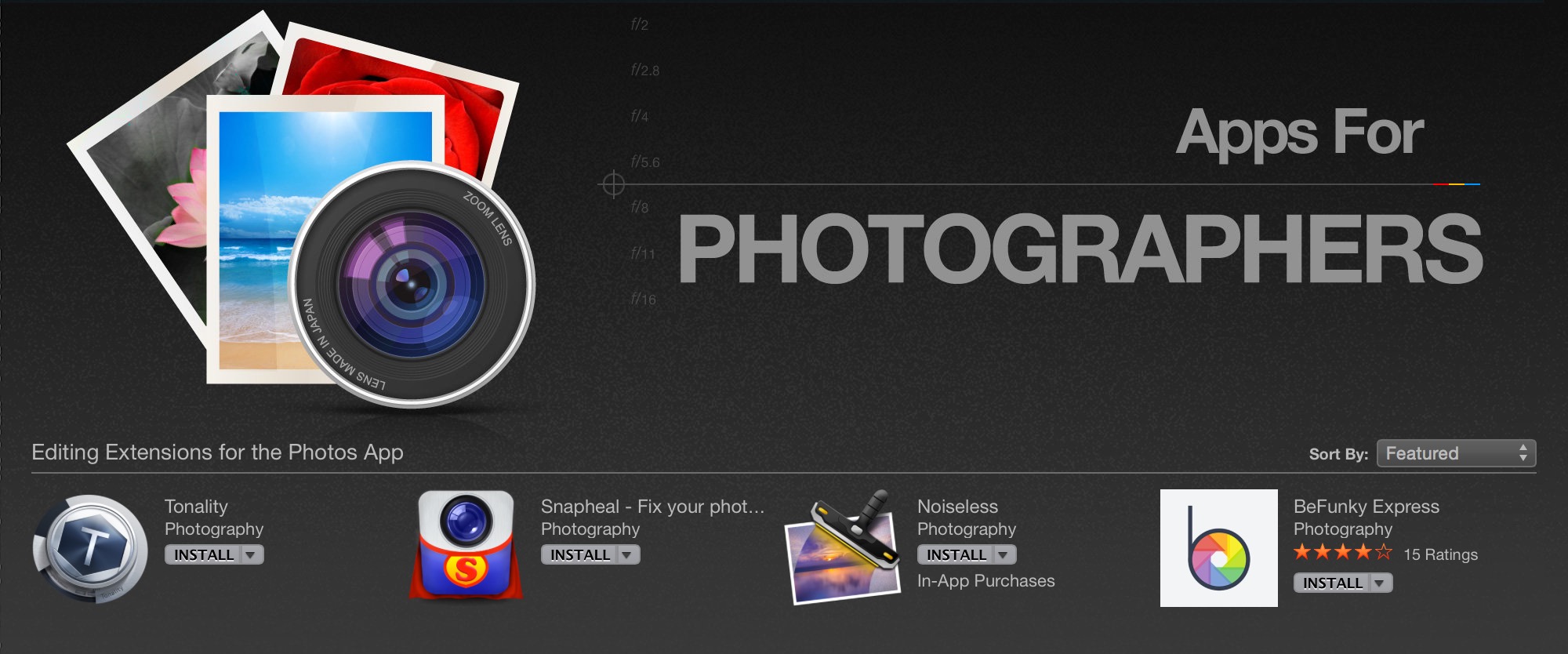 As of this writing, we're seeing just the MacPhun apps and a new free app called BeFunky Express. But check back often, as I'm sure you'll be seeing a lot more new apps show up there!
Level:

App:

Platform:

Author: