Add Geolocation Data Manually in Photos for OS X El Capitan

Prior to OS X El Capitan, in the Photos app, you could only see geo data (embedded GPS data) on photos where it previously existed — i.e., from your iPhone. You couldn't manually add that in. However now, with Photos for OS X El Capitan, you can manually add your locations!
Here's how it works.
Get Info to add info
It's super easy to do. Just select any image or images, and open the Info pane via Window > Info ⌘I, then start typing a location at the bottom of the Info pane where it says "assign a location". Here I've typed "DiverCity Tokyo Plaza".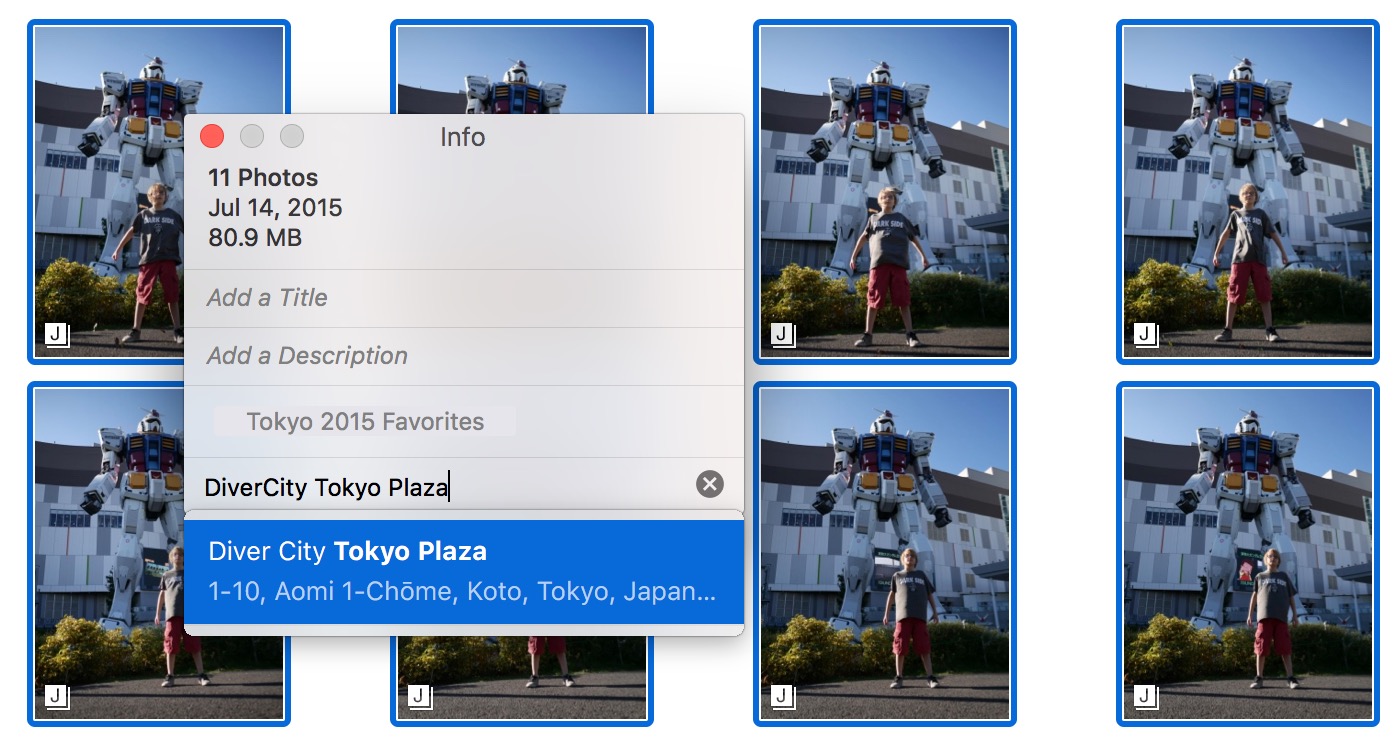 As you type a name, it'll auto-match known locations from Apple Maps data. Just click on the one you want, and the map will draw.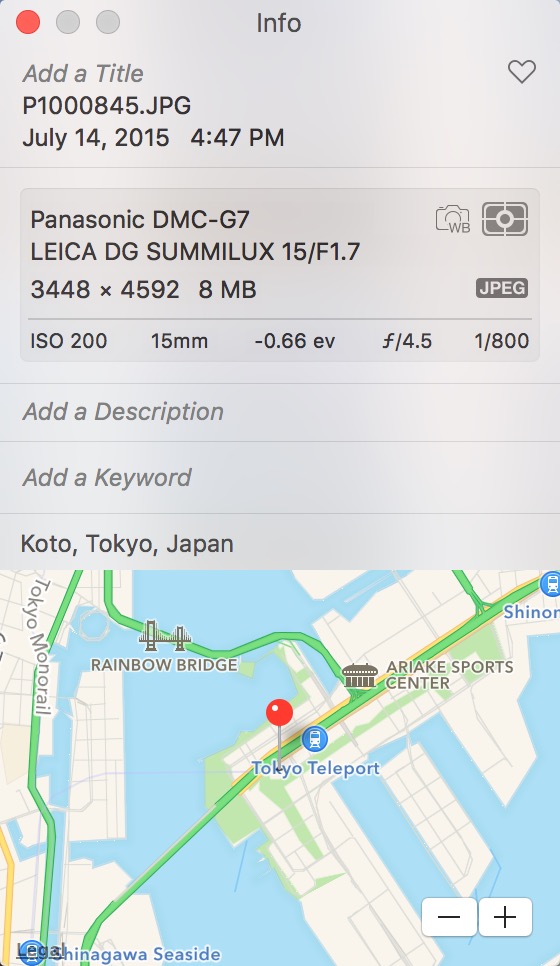 And that's all there is to it!
Level:

App:

Platform:

Author: