Luminosity Masking for Photoshop (Über Advanced Editing Techniques)

February 14, 2015 - 12:00pm
I'm going to kick off the "non-Aperture, non-Photos" posts with something crazy advanced. Luminosity masks are not for the faint of heart, but once you get your head around them, WOW you can do amazing things. I'm not going to try to teach you this stuff — I barely get it myself! — but I am going to point you in the right direction.
What are Luminosity Masks?
You know what a mask is, right? If not, please google it and come back. (This is an advanced post.) A luminosity mask is a mask created not by brush nor by marquee, but by the luminosity of the original image. Basically, using some very clever techniques, you can create a mask that (for example) only selects the darkest dark parts of your image, so you can manipulate those and only those areas. When you create a series of luminosity masks, you end up with something like this in your channels list:

Once created, you command-click on one of those to load it as a selection, and do any number of things to the image.
What can you do?
You know when you look at a landscape image that has that HDR depth without that HDR feel? An impossible dynamic range that just makes you reach for a tissue to wipe the drool off your chin? That's what you can do with luminosity masks.
It just takes time, and patience. Oh, and a killer photo to start with certainly doesn't hurt!
How do you make them?
You can make luminosity masks by hand. But it's super crazy tedious. The better way is to buy a set of actions called "TKActions"; that TK is for Tony Kuyper. You can buy them from his website directly. The set you want to buy is the $30 "Complete Catalog of all tutorials and actions". Don't be cheap and buy the one without the custom panel. That thing makes all the difference in using these. But before you buy, read on.
How do you learn how to use them?
My friend Sean Bagshaw is an epic landscape photographer (anyone who can make a living doing it must be doing something right) and has a series of tutorials on how to use the TKActions for editing images using luminosity masks. You can view Sean's work at OutdoorExposurePhoto.com, and that'll either inspire you or make you want to sell your gear. He's one of "those guys". He just updated some of his videos using the newest techniques, the latest Photoshop, and a lot of new know-how, and his tutorials sell for just $59. You can get that collection on his site, here. Those videos will utilize the presets, but just to learn the presets, you can get a bundle of both the TKActions and Sean's tutorials here. That's your best deal. You'll want it all, really. 
Example, please!
Here's an example of what you can do.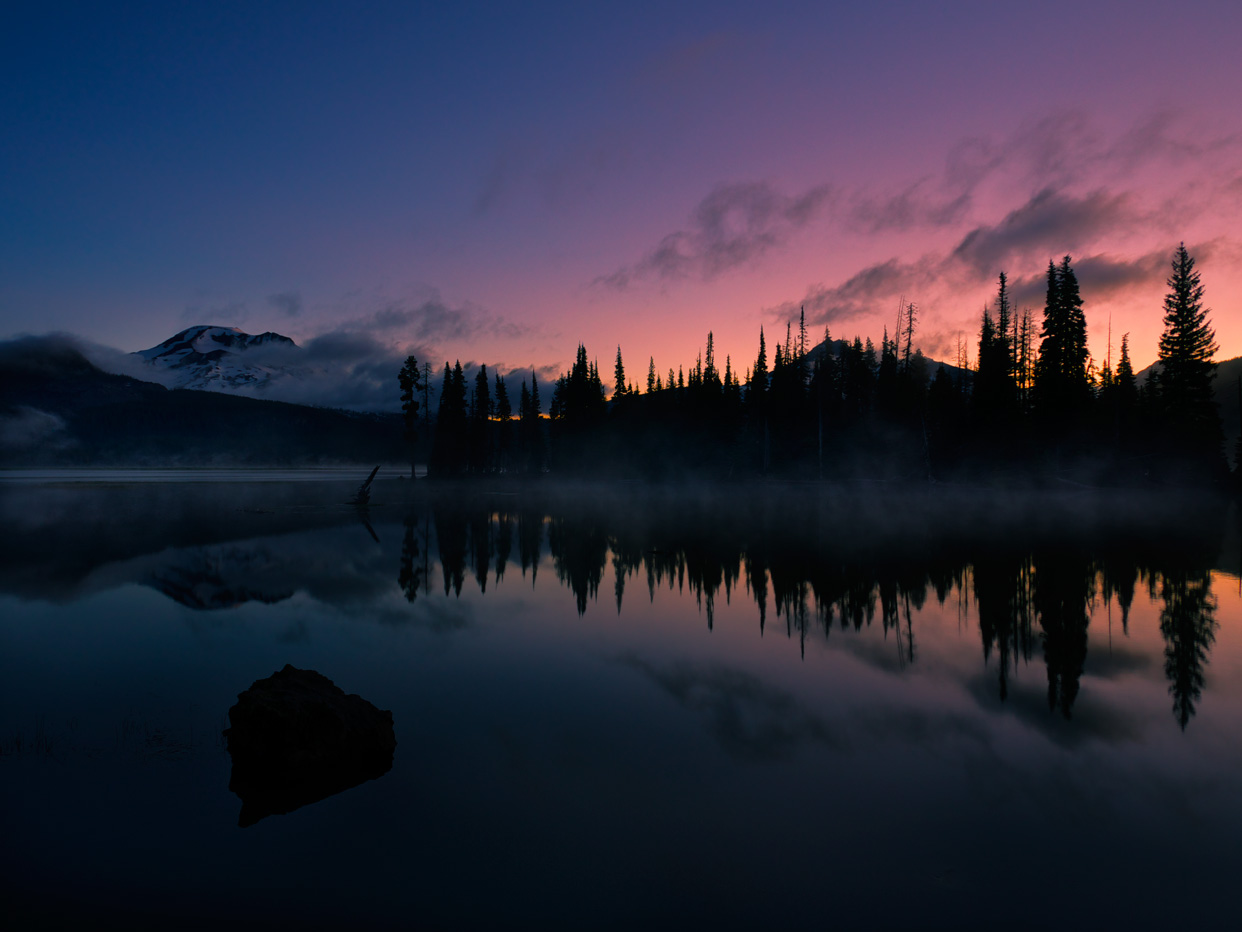 Pretty, right? And that was one of my first attempts. Wait 'till you see what the pros can do.
Level:

App:

Platform:

Author: