RAW Image Editing Coming to iOS 10?

In today's WWDC keynote, a couple of eagle-eyed viewers caught "RAW photo editing" on the feature cloud slide. There was no indication of what this means but the implication seems obvious… you've always been able to copy RAW files onto your iOS device from the SD Card reader, but only to transfer to your desktop. Presumably in iOS 10, you'll be able to actually harness the power of modern iOS devices and edit those RAW photos directly.
Thanks @sbrinkmann and @rke21 for the heads-up.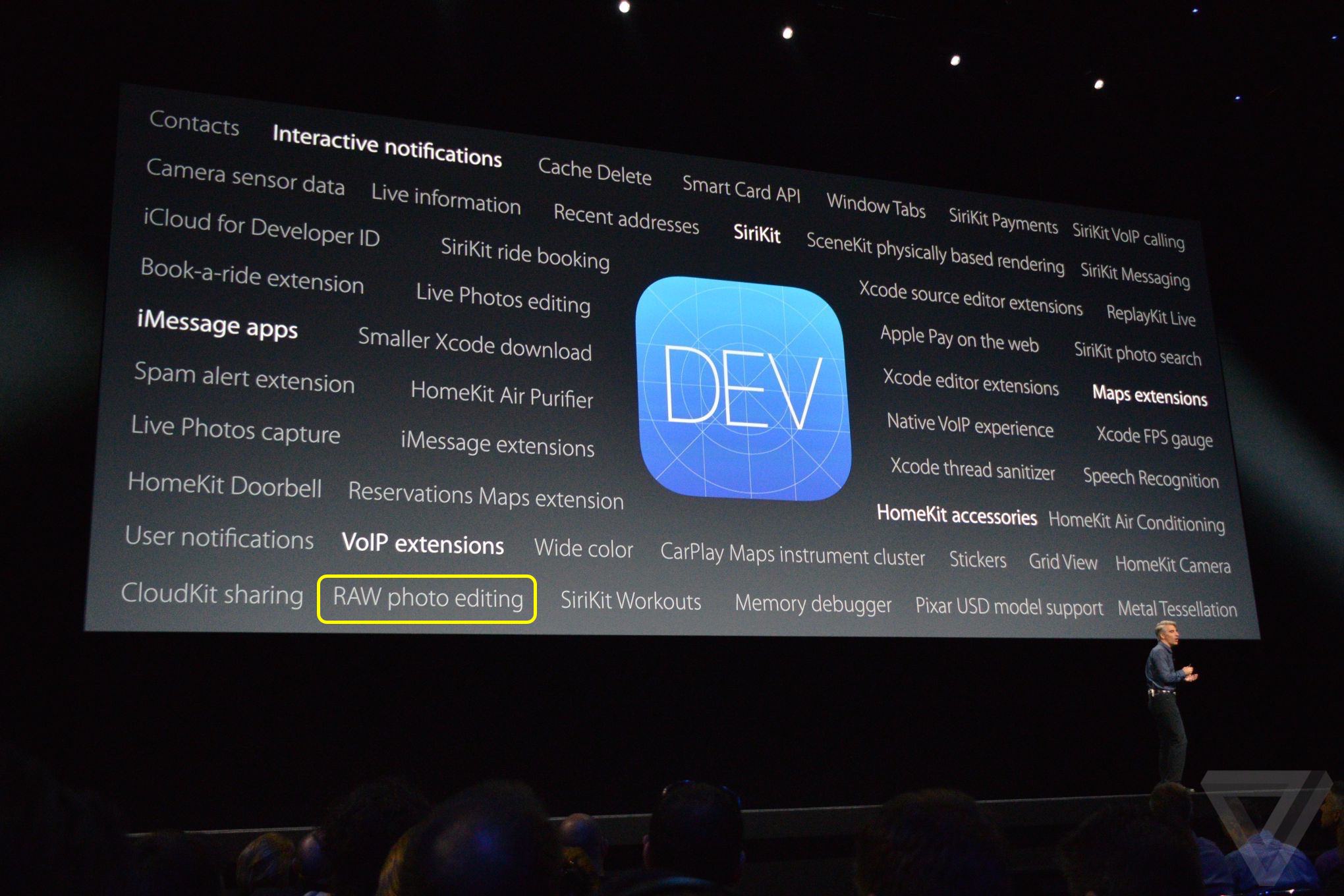 SaveSaveSaveSave
SaveSave
SaveSave
App:

Platform:

Author: