Aperture 3 is Top Grossing App in New App Store!
January 6, 2011 - 10:15pm
Gotta love this… go Aperture 3, go App Store, go Apple!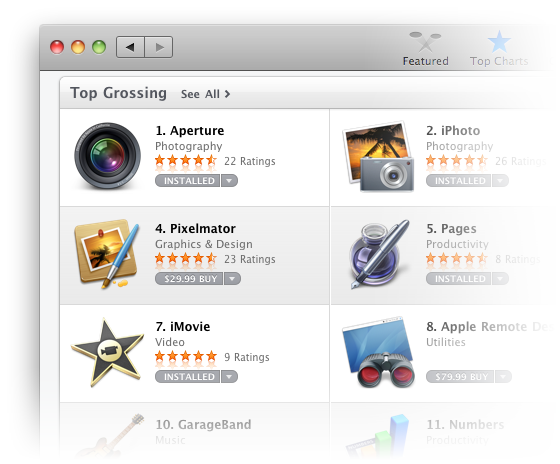 Aperture 3 is currently the Top Grossing app on the new App Store. That's pretty fantastic, but the argument could be made that at $79.99, it's one of the most expensive apps in the store—and since it just saw a serious price drop from $199 (which it still costs if you want a DVD, by the way), of course it's getting a lot of traffic now and beating out $4.99 apps for gross. But who cares. It's #1!
And perhaps even more telling, it's #4 in the Top Paid collection… nice.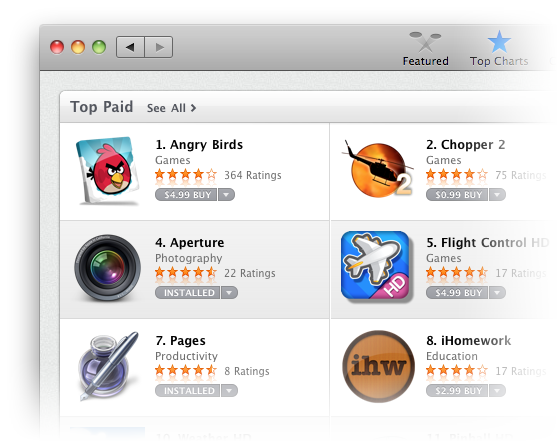 App:

Platform:

Author: