Snapseed for Mac 1.1 Adds "Save" Function

Sounds like a small thing, but this is a big deal for Aperture users wanting to use Nik Software's Snapseed in their workflow. Now that it has a proper Save command, and not just Save As…, this means that you can use Snapseed as an external editor in Aperture, just like you can use Photoshop.
Open in Editor… work your magic… then simply Save and switch back to Aperture! No more messing with scripts to return your photo back into Aperture.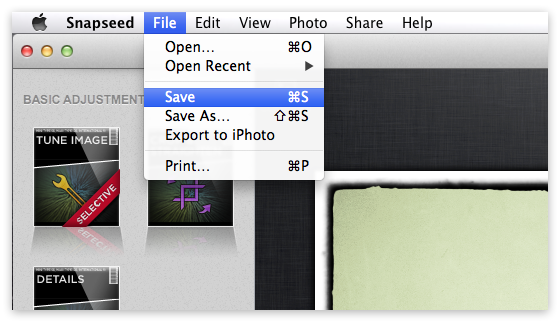 It's the little things that matter… like the ability to simply SaveI'm a big fan of this little app, and will be doing some more posts and maybe even a bit of training or tutorials or something on it in the near future. It's iOS image-enhancing simplicity on the desktop. Love it. And a great value at just $20 on the App Store.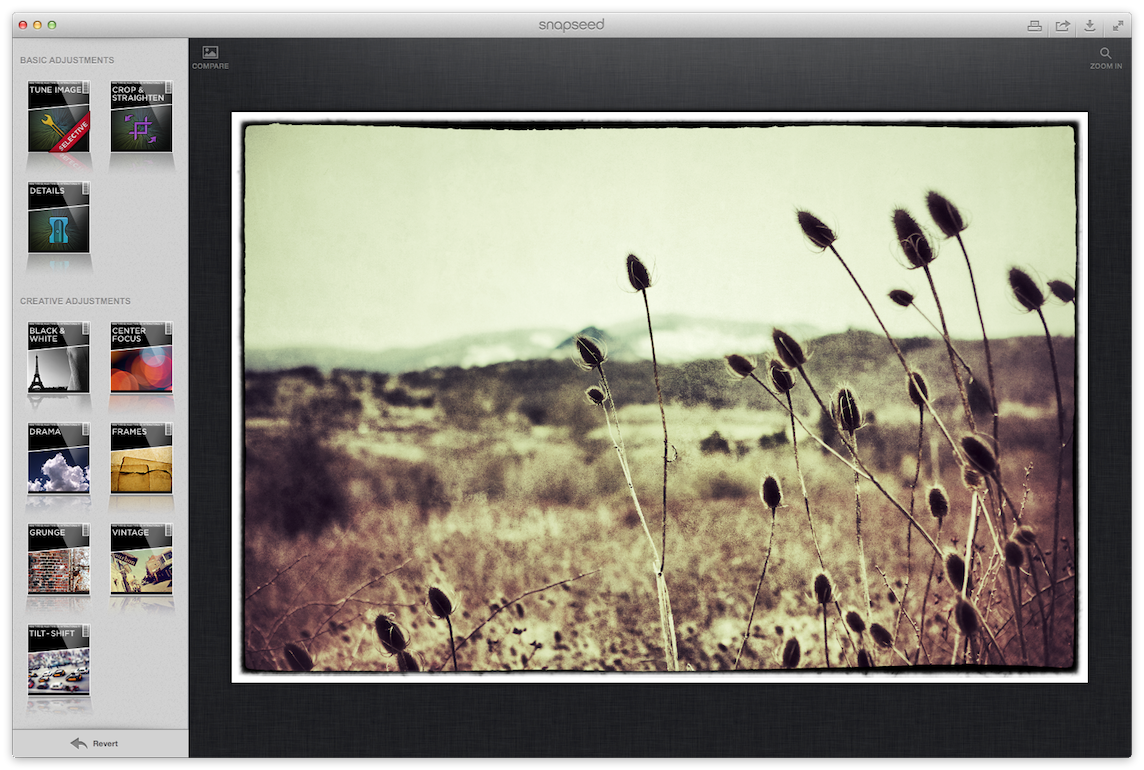 App:

Platform:

Author: