5 Reasons Why I Use Capture One for My Pro Work

January 16, 2017 - 12:00pm
This article is partially reprinted here with permission from Derrick Story. For the complete article, follow the link at the bottom of this post.
Photography is both my hobby and a substantial revenue stream. I once kept both worlds in the same application (Aperture), but over the last couple years, I've separated my personal work from what I shoot for hire.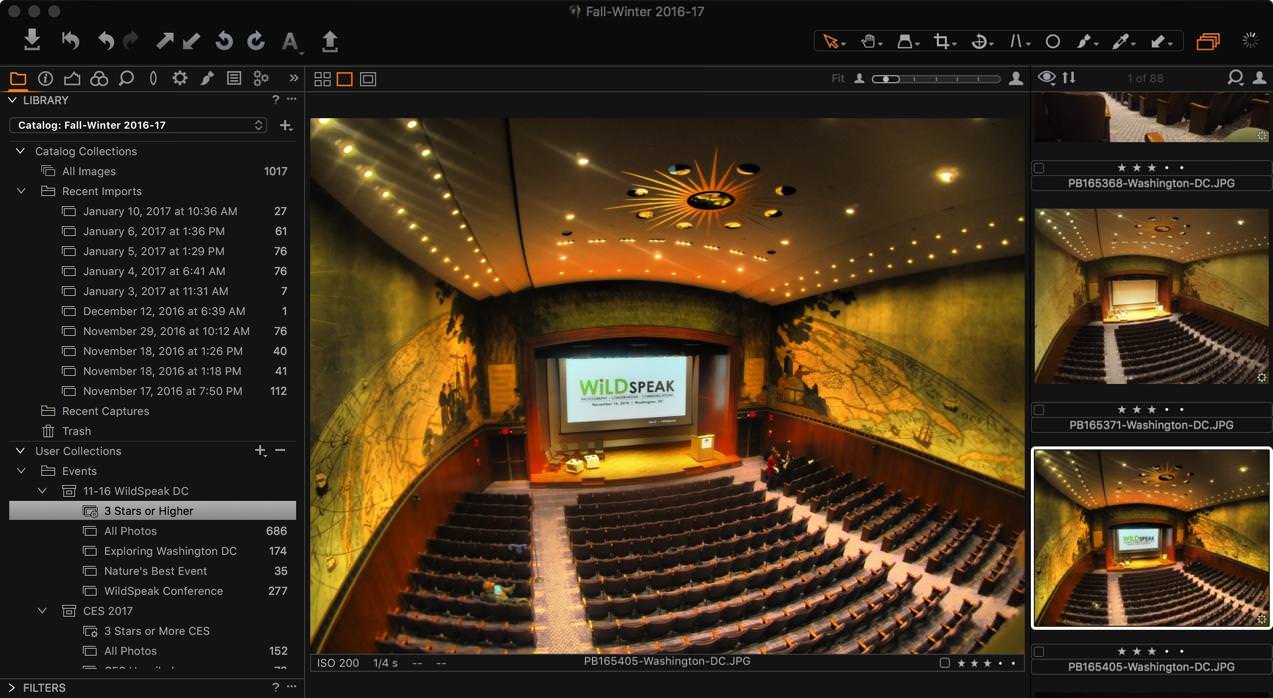 Technology has had much to do with this. In 2012, for example, I shot just about everything with the same camera. iPhones weren't as good, Cloud sharing not as robust, and my workflow was essentially to remove the card from the camera, insert it into my Mac, and load everything into Aperture.
But 2017 is much different. I love shooting my day to day life with the iPhone, Olympus TG-4, and a variety of 35mm film cameras. The digital images flow right into my Photos for iOS and macOS apps, and they're instantly available to share, print, and post. It's easy and enjoyable. I've never been happier as a hobbyist.
My professional jobs involve higher resolution cameras, bigger files, larger quantities for each session, multiple export options, and serving as an archive for my clients. And for this work, Capture One Pro 10 has become my go-to app. Here are five reasons why.
For the rest of this post, visit TheDigitalStory.com
Level:

App:

Platform:

Author: